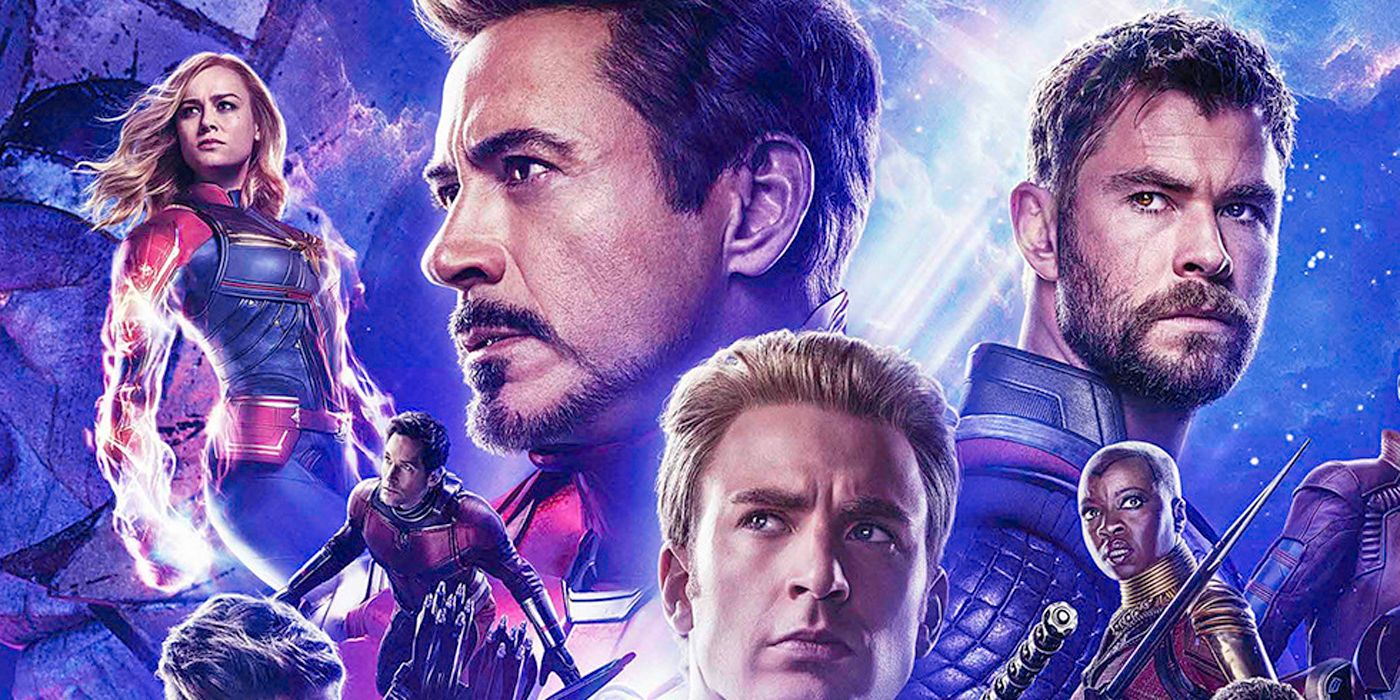 SPOILER WARNING: This article contains major spoilers for Avengers: Endgame, in theaters now.
Avengers: Endgame wraps up the Infinity Saga, the Marvel Cinematic Universe's 22-film story. Despite the long history of these cinematic characters, Avengers: Endgame uses its five-year time jump to give many of these beloved characters a new spin, providing fans with a different take on the characters they've come to know over ten years.
In fact, Endgame writers Christopher Markus and Stephen McFeely said they took inspiration from Marvel's What If? comic series for several of the characters. "Chris and I wrote a master document while we were shooting Civil War, and one of the things we were interested in exploring is, remember the What If comics? Well, this is our what if," McFeely explained to The New York Times. "If you lost, Thor becomes fat. Natasha becomes a shut-in. Steve becomes depressed. Tony gets on with his life. Hulk is a superhero."
RELATED: 10 What If Stories That Need to Make It to the Disney+ Series
"Clint becomes a murdering maniac. When we were spitballing for Endgame, we started with, Thor's on a mission of vengeance. And then we were like, he was on a mission of vengeance in the last movie. This is all this guy ever does! And fails, all the time," Markus continued. "Let's drive him into a wall and see what happens."
"He just got drunk and fat," McFeely added.
RELATED: Avengers Directors Respond to Film's Record-Smashing Opening
What If comics are a long-standing tradition at Marvel Comics, dating back to 1977 and carrying on to today. These one-shot stories explore the different trajectories characters could take, exploring questions like "What if Rogue Possessed the Power of Thor?" or "What if Captain America was revived in 1994?" Although they don't affect continuity, they provide creators with an outlet to explore new ideas. In Endgame, however, these What If inspired events do affect the continuity, serving as a catalyst for many of the heroes to leap back into action.
Directed by Joe and Anthony Russo, Avengers: Endgame stars Robert Downey Jr. as Iron Man, Chris Evans as Captain America, Mark Ruffalo as Bruce Banner, Chris Hemsworth as Thor, Scarlett Johansson as Black Widow, Jeremy Renner as Hawkeye, Brie Larson as Captain Marvel, Paul Rudd as Ant-Man, Don Cheadle as War Machine, Karen Gillan as Nebula, Danai Gurira as Okoye and Bradley Cooper as Rocket, with Gwyneth Paltrow Pepper Potts, Jon Favreau as Happy Hogan, Benedict Wong as Wong, Tessa Thompson as Valkyrie and Josh Brolin as Thanos.