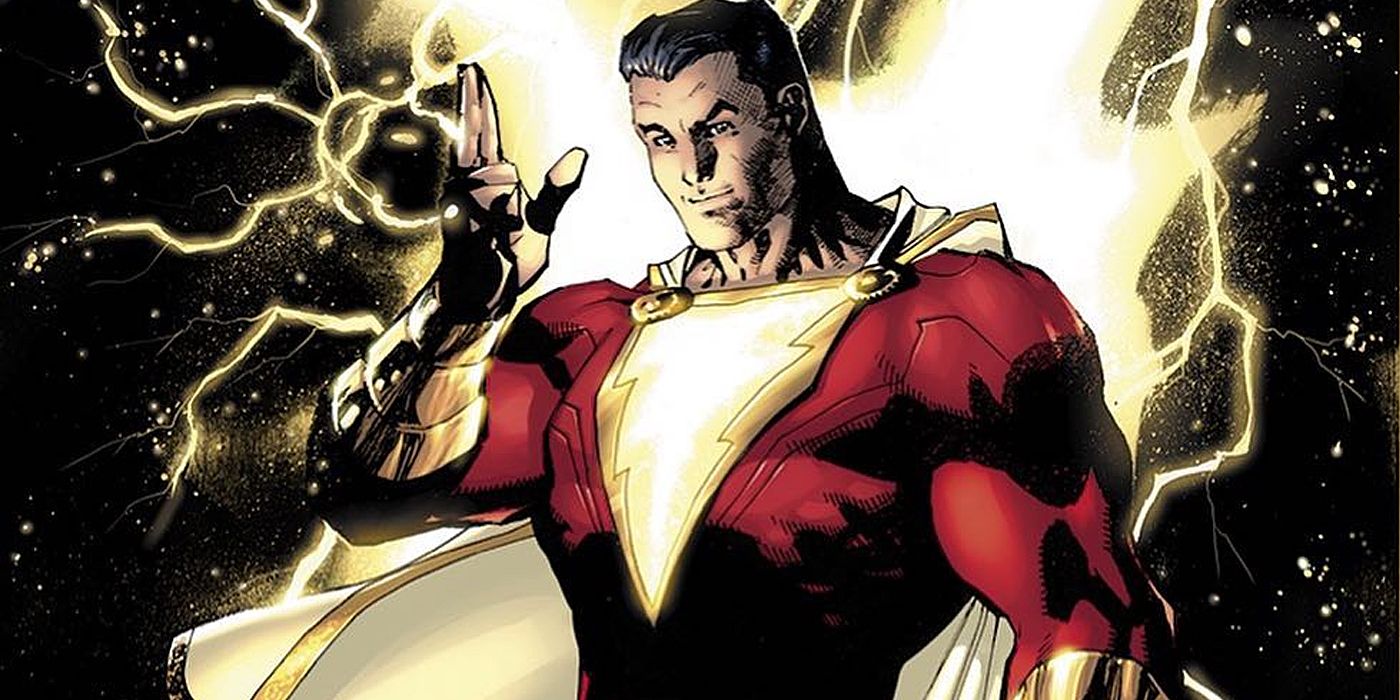 Prolific artist and current DC Publisher Jim Lee has unveiled his variant cover for an upcoming issue of writer Geoff Johns' ongoing Shazam! series. The cover features the titular magical superhero sporting the version of his iconic red costume that will be seen in Warner Bros.' fast-approaching feature film Shazam!.
Lee first uploaded the black-and-white version of the cover, which he penciled and inked, to Twitter, alongside a caption that reads, "The classic Big Red Cheese in his theatrical costume!"
RELATED: Shazam's Second Trailer Gets an Official Release Date
He then posted the finished version of his variant on Instagram, the "electrifying colors" of which were provided by prominent DC colorist Alex Sinclair (Blackest Night, Hellblazer: Original Sins - New Edition).
On his Twitter, Shazam! star Zachary Levi said that it was a "Dream come true" after seeing Lee's take on his hero's DC Extended Universe costume.
Shazam! #4 will continue the "Shazam and the Seven Magiclands" storyline and will see Billy Batson and his fellow foster kids trapped in the bizarre Wildlands, where they will be forced to embark on a rescue mission to save Freddie and Darla from the Crocodile Men. Additionally, the issue summary teases that the comic may end up disrupting the status quo regarding Billy's familial situation.
RELATED: Jim Lee's Detective Comics Variants Pit Batman Against Joker, Harley Quinn
Written by Geoff Johns with art by Dale Eaglesham, Shazam! #4 hits comic shops on March 27.
Arriving April 5, director David F. Sandberg's Shazam! stars Asher Angel as Billy Batson, Zachary Levi as Shazam, Mark Strong as Dr. Thaddeus Sivana, Djimon Hounsou as the ancient wizard Shazam, Grace Fulton as Mary Bromfield, Jack Dylan Grazer as Frederick "Freddy" Freeman, Ian Chen as Eugene Choi, Jovan Armand as Pedro Peña, Faithe Herman as Darla Dudley, Cooper Andrews as Victor Vásquez and Marta Milans as Rosa Vásquez.