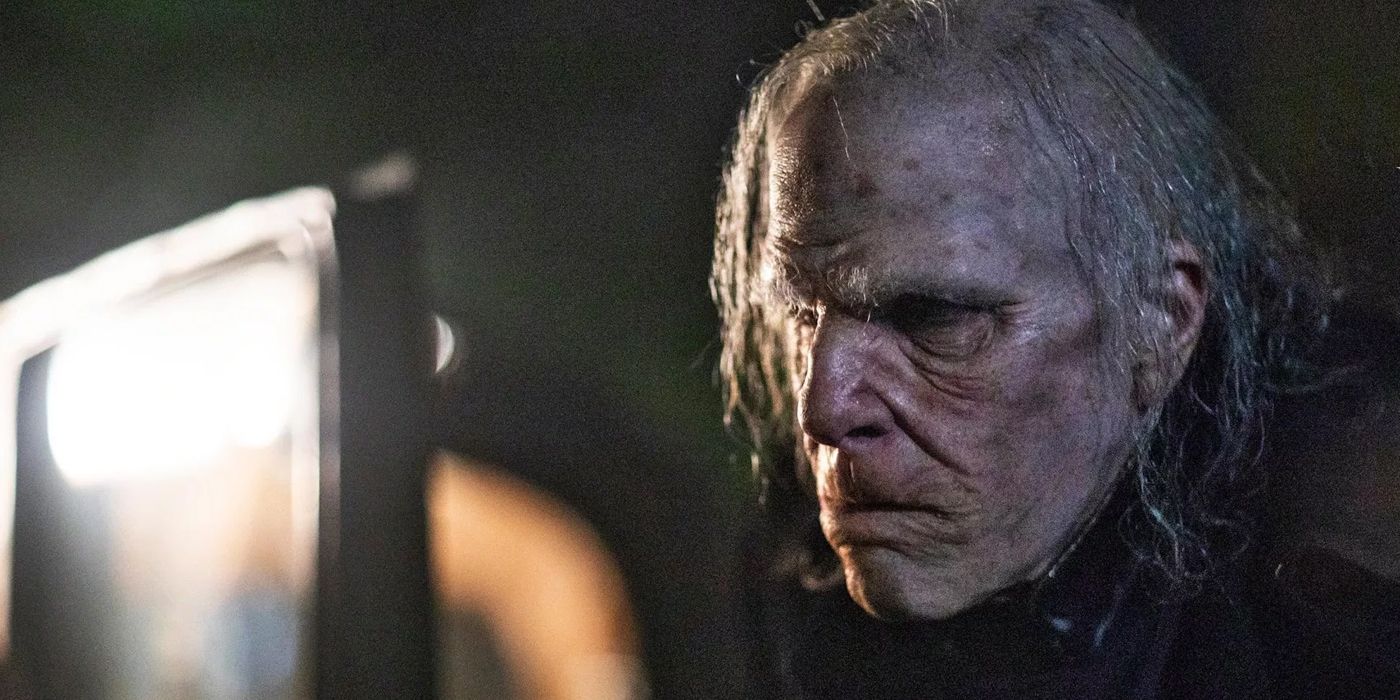 Joe Hill's creepy novel NOS4A2 will be adapted as a live-action TV series this summer on AMC, and the network just released the first terrifying teaser for the horror series.
While the teaser doesn't offer many details about the show's plot, the teaser features Ashley Cummings as Vic McQueen as she dreams about the evil Charlie Manx (Zachary Quinto). Her visions are all rapid cuts, but they include a nice look at the Wraith and a very old looking Manx.
RELATED: Zachary Quinto Reveals Origin of NOS4A2 Villain's 'Christmasland'
If the NOS4A2 teaser trailer is any indication, the series looks like it will cause plenty of nightmares and feature a more atmospheric tone than anyoen originally expected. With an old bridge, a dilapidated pier, small lawn windmills and a bloody pair of scissors, this series will be filled with haunting creepy details.
It's also already clear that the series will differentiate from the novel's storyline by portraying Vic as a high school senior as she encounters Charlie Manx, a demon who feeds on the lifeforce of children.
RELATED: NOS4A2: Zachary Quinto Is Utterly Transformed in First-Look Photo
While the name of the show makes it sounds like this is a series about vampires, Charlie is a very different kind of villain, more of a soul-sucker than a bloodsucker. The NOS4A2 the title hints at is actually the license plate number of the Wraith car that Manx users.
NOS4A2 will be a 10-part series, and showrunner Jami O'Brien has already said that there is a chance it could get future seasons, possibly telling more stories in this same world where people like Vic can travel great distances in just a short walk.
AMC's NOS4A2 stars Zachary Quinto, Ashley Cummings, Olafur Darri Olafsson, Virginia Kull, Jahkara Smith, and Ebon Moss-Bachrach. It is scheduled to premiere this summer.