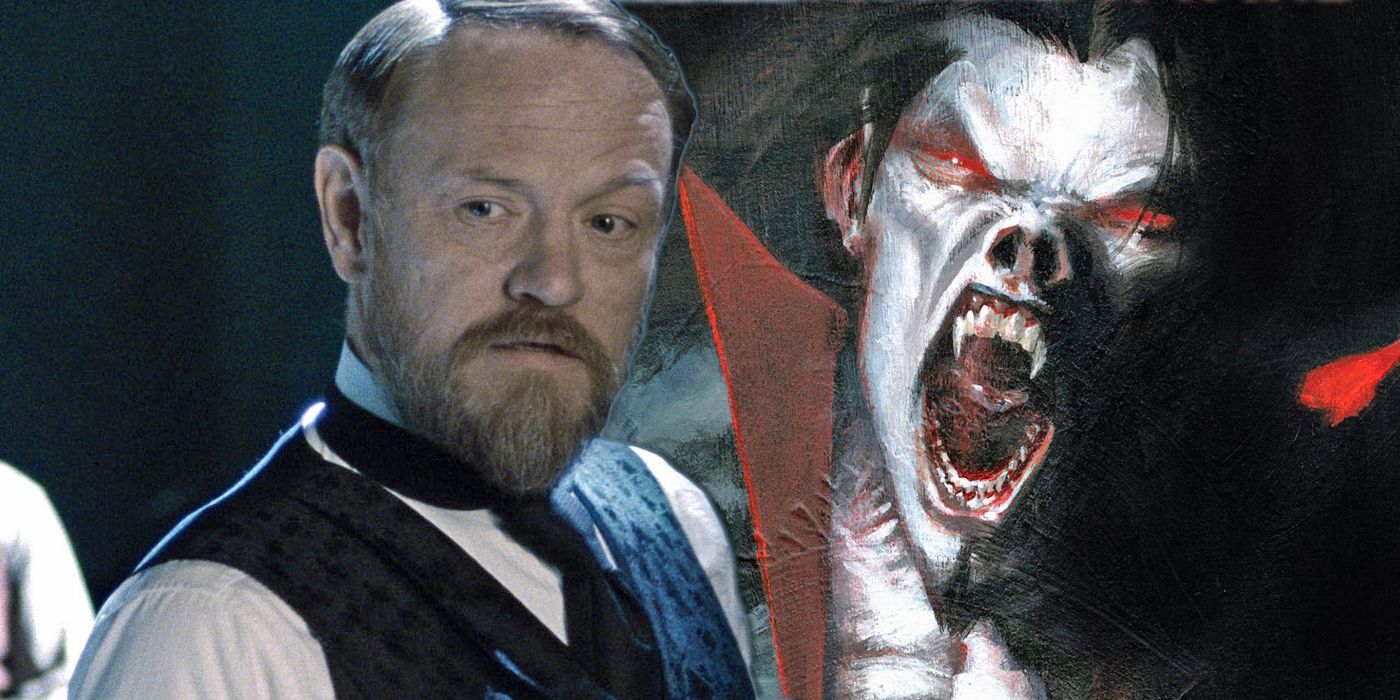 Morbius is one of the more unlikely movies on Sony's upcoming slate of Spider-Man-connected films. Starring Suicide Squad's Joker, Jared Leto, the film is set to be in the same universe as Venom, allowing the two horror-esque anti-heroes to possibly meet up for a team-up film.
Now, Deadline is reporting that a Mad Men alumni is joining the cast of the film. Jared Harris, who appeared in Mad Men as the financial officer Lane Pryce, has signed onto the film. His role has not been revealed, hinting that it might be one of importance to the movie.
RELATED: Morbius: Jared Leto Teases Start of Filming With Ominous Video
Former Doctor Who star Matt Smith is also confirmed to be involved in the film in an undisclosed role, and Adria Arjona will portray Martine Bancroft, who could serve as Morbius' vampiric love interest.
In the comics, Morbius was a scientist who is accidentally transformed into a creature similar to a vampire. Although he was initially portrayed as a Spider-Man villain, Morbius has switched between moral alignments over the years and been both a hero and a threat to the Marvel Universe. Currently, he's helping out the Avengers and the Agents of Wakanda as part of Marvel's ongoing vampire civil war.
KEEP READING: How to Suck the Fun Out of the Morbius Movie
Directed by Daniel Espinosa (Life) from a script written by Burk Sharpless and Matt Sazama (Lost in Space), Sony's Morbius stars Jared Leto as the titular character and Adria Arjona as Martine Bancroft. The film will hit theaters Jul. 31, 2020.