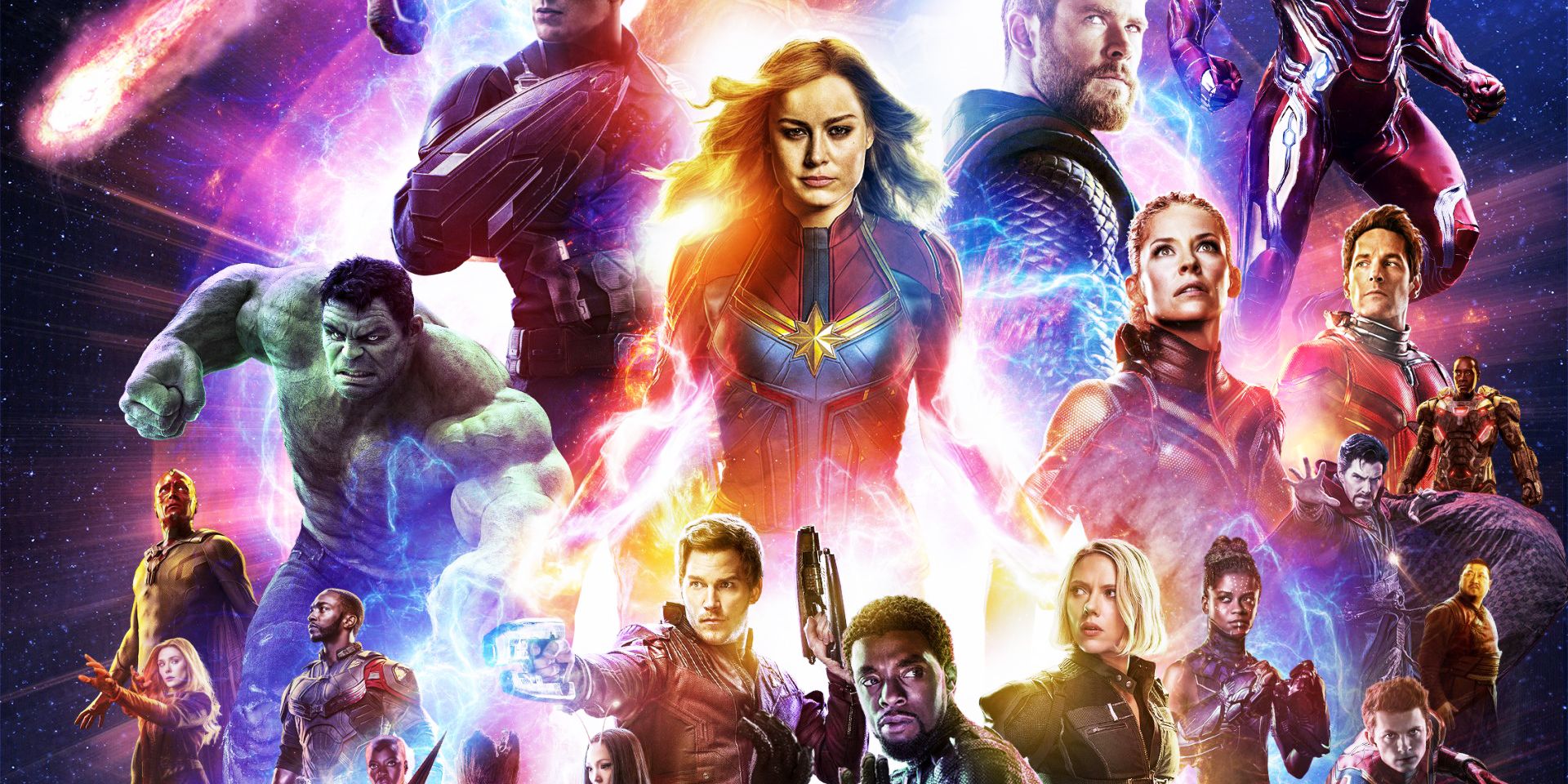 In just a few short days, Captain Marvel will finally hit theatres, a movie that will introduce Carol Danvers to the Marvel Cinematic Universe. But it won't be long until we see her again -- the cosmic superhero will also join the fight against Thanos alongside Earth's Mightiest Heroes in Avengers: Endgame.
But what about after? We may not know what Marvel's Phase 4 will bring, but star Brie Larson certainly has her own wish. In an interview with Screen Rant during the Captain Marvel press junket, the movie's lead actress expressed a clear interest in seeing an all-female Avengers movie.
RELATED: Captain Marvel's Brie Larson Grew Up as a Wonder Woman Fan
"I'm scared and I don't know what the future holds either," Larson said. "I'm not let into those top-secret meetings, so we'll see. We'll see what happens. I love all the female characters so much. So of course like that's what I'm interested in. I'm super into an all-female Avengers movie. Yeah, I think that would just be, it would just be cool to see all of them interact together."
This is not the first time that Marvel's actresses have called for an all-female Avengers movie. Thor: Ragnarok star Tessa Thompson first pitched the idea to Marvel Studios president Kevin Feige in October 2017 -- and she wasn't alone. Scarlett Johanssen, Zoe Saldana, Pom Klementieff, Karen Gillan and yes, Brie Larson, all approached Feige to discuss such a project.
"We were just sort of all in a semicircle talking, and it just came up, because none of us really worked together – well, I suppose Zoe, and Karen, and Pom – and wouldn't it be nice if we could all work together?" Thompson revealed at the time. "And we were sort of speculating on the ways in which it might happen in Infinity War, or might not happen. And we thought, 'No, we should just have a whole movie where we know every day we're going to arrive and get to work together.' So we just ran right up to Kevin Feige and started talking about it."
With Larson once again sparking interest in a female superhero-led ensemble film, could Phase 4 bring together a different group of characters? With Captain Marvel set to be the first of many female-led MCU films, it's definitely possible.
RELATED: Captain Marvel's Nick Fury Isn't the MCU's 'All-Knowing, Angry Persuader'
Directed by Anna Boden and Ryan Fleck from a script they wrote with Liz Flahive, Carly Mensch, Meg LeFauve, Nicole Perlman and Geneva Robertson-Dworet, Captain Marvel stars Brie Larson as Carol Danvers, Samuel L. Jackson as Nick Fury, Jude Law as Mar-Vell, Clark Gregg as Phil Coulson, Lee Pace as Ronan the Accuser, Djimon Hounsou as Korath the Pursuer, Gemma Chan as Minn-Erva, Ben Mendelsohn as Talos and Lashana Lynch as Maria Rambeau. The film arrives Mar. 8.