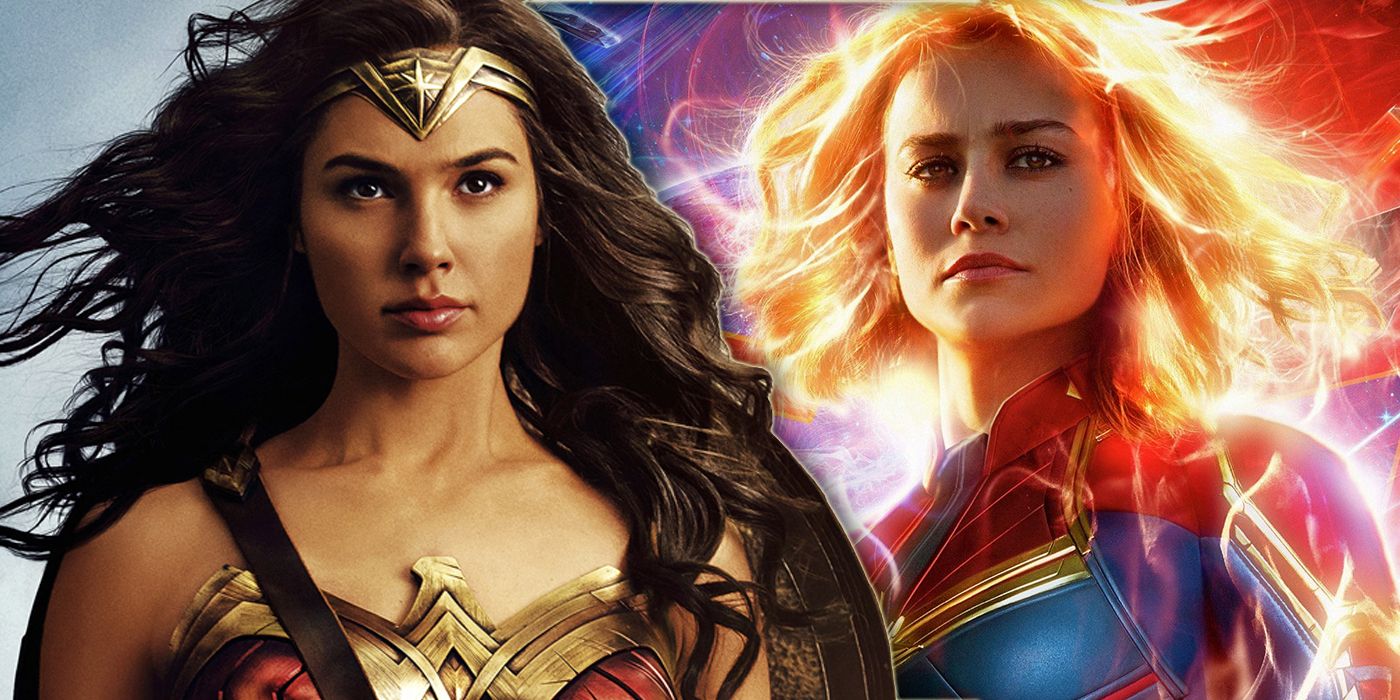 While Brie Larson might be hitting the big screen in Captain Marvel as one of Marvel's biggest heroes, the future Marvel Cinematic Universe star recently revealed that she was a particularly big fan of one of DC's heroes in her youth.
"I grew up reading Wonder Woman comics," Larson said to Cinema Blend in a recent interview. "There was a series where she was fighting in Mount Olympus and then would get that work done in time to go back to Earth and do a book signing."
RELATED: Captain Marvel's Nick Fury Isn't the MCU's All-Knowing, Angry Persuader
"And there was something about that dynamic that really stuck with me my whole life," she continued. "Like, 'I want that!' I want to be up in the clouds, and I also want to be down on Earth. I feel like that's still who I am."
When director Patty Jenkins' Wonder Woman, Larson has mentioned that the film brought her to tears and said that the film felt like something she'd never seen before.
RELATED: Captain Marvel Keeps Up With A Kardashian in Bizarre New Ad
Despite negative review campaigns, Captain Marvel seems poised to duplicate Wonder Woman's critical acclaim and commercial success at the box office.
Directed by Anna Boden and Ryan Fleck, Captain Marvel stars Brie Larson as Carol Danvers, Samuel L. Jackson as Nick Fury, Jude Law as Mar-Vell, Clark Gregg as Phil Coulson, Lee Pace as Ronan the Accuser, Djimon Hounsou as Korath the Pursuer, Gemma Chan as Minn-Erva, Ben Mendelsohn as Talos and Lashana Lynch as Maria Rambeau. The movie opens on March 8