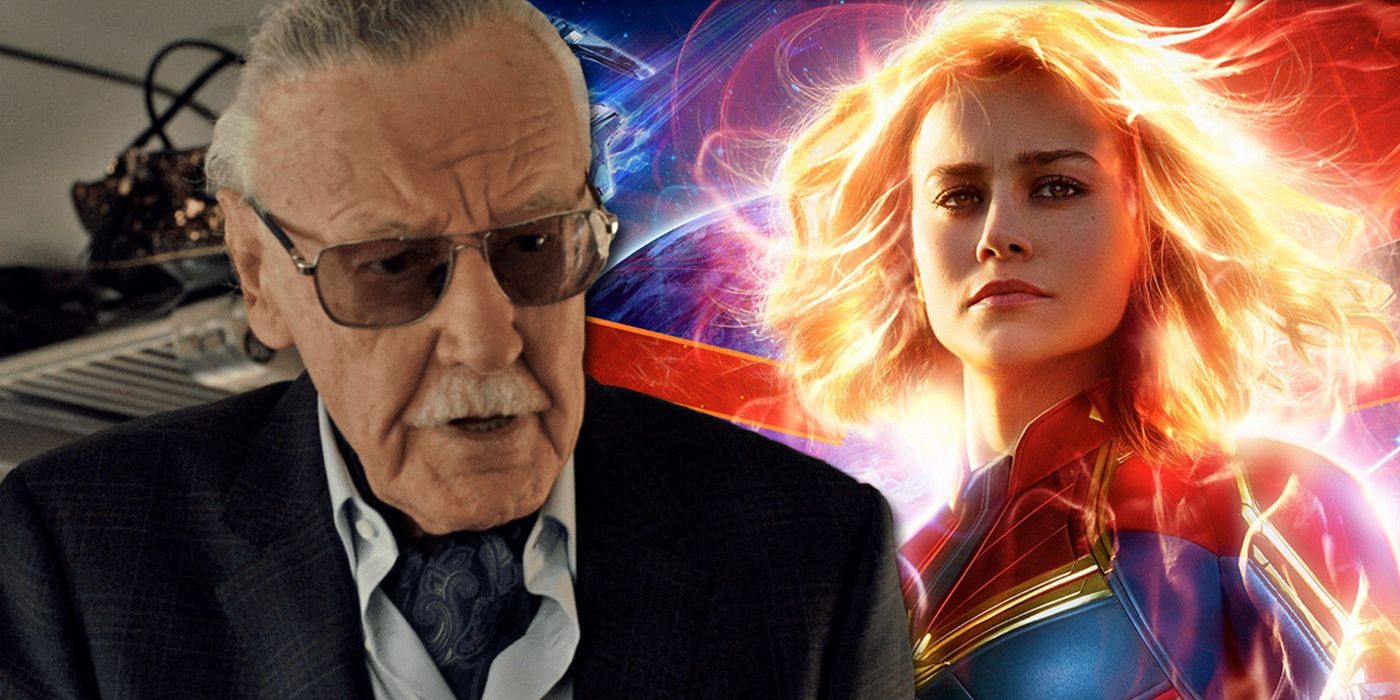 Captain Marvel co-director Anna Boden has indicated the upcoming Marvel Cinematic Universe film will have a very sentimental tribute to Stan Lee, the comics legend who co-created most of the Marvel Universe's biggest heroes.
Following the UK premiere of Captain Marvel earlier this week, Boden told Metro UK that the emotional moment actually comes early on in the film, but wouldn't elaborate any further so as to spoil it for fans who are eager to see homage paid to Lee.
RELATED: Avengers: Endgame Merchandise Unites Captain Marvel With The Team
"So I don't want to say anything I'm not supposed to say, but just that it was… we did want to kind of have a moment and tribute to Stan Lee in this movie, obviously," she said. "It was something that came from Marvel and when they showed it to us, there was not a dry eye in the house. It was really emotional."
With so few details at this point, it's unclear whether this scene is a live-action cameo that Lee shot before his death last year, or if it's something else entirely in terms of an Easter egg or clever nod.
RELATED: Brie Larson and Samuel L. Jackson Sing A Star Is Born's Hit Song Shallow
While Boden doesn't mention anything specific about how Lee will eventually factor into the movie, it's clear that audiences will most likely find themselves a little misty-eyed early on in Carol Danvers' first big screen outing, regardless of what the film has in store.
Directed by Anna Boden and Ryan Fleck from a script they wrote with Liz Flahive, Carly Mensch, Meg LeFauve, Nicole Perlman and Geneva Robertson-Dworet, Captain Marvel stars Brie Larson as Carol Danvers, Samuel L. Jackson as Nick Fury, Jude Law as Yon-Rogg, Clark Gregg as Phil Coulson, Lee Pace as Ronan the Accuser, Djimon Hounsou as Korath the Pursuer, Gemma Chan as Minn-Erva, Ben Mendelsohn as Talos and Lashana Lynch as Maria Rambeau. The film arrives on March 8.