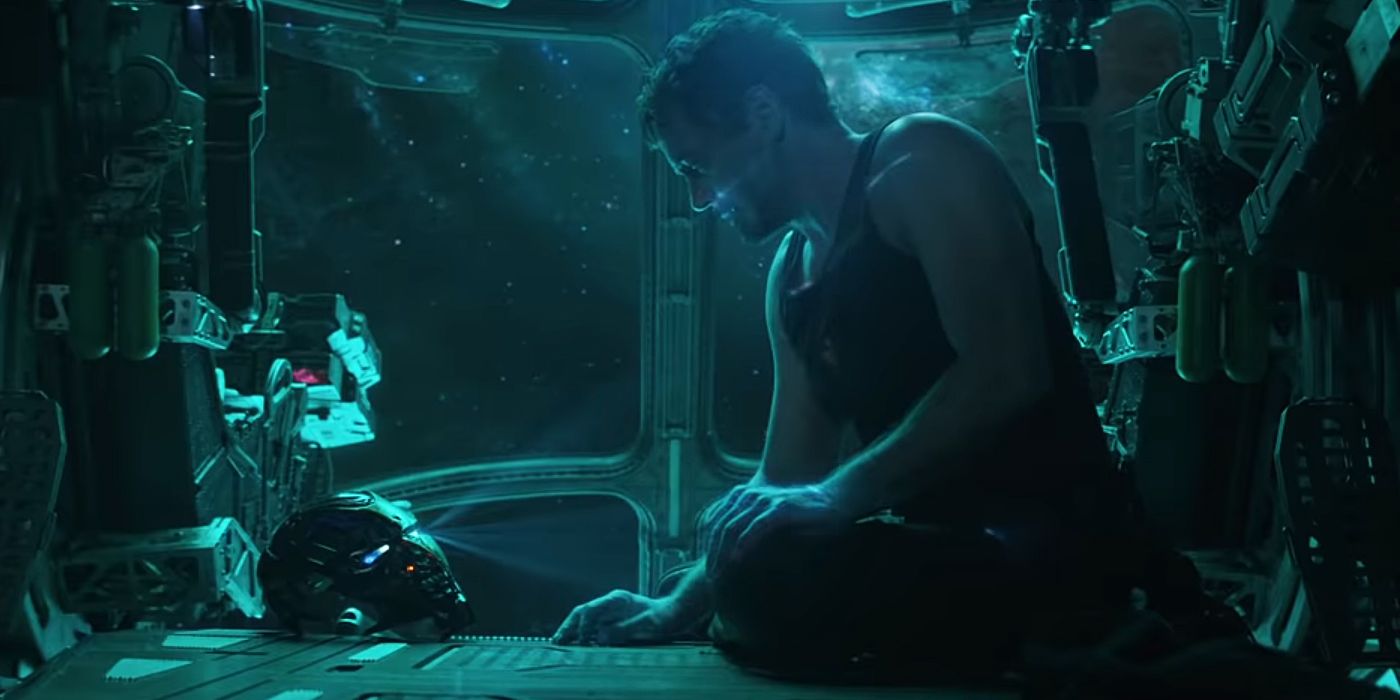 Aldo Jones's Weird Trailers are quickly becoming an Internet phenomenon. The high-quality, fan-made videos parody official movie trailers by adding in clips from other films and television shows, as well as bizarre effects.
The recently released spoof of the Avengers: Endgame trailer follows in the same style, giving viewers glimpses of Deadpool, Venom and Will Smith's Genie, among other well-known characters.
RELATED: Captain Marvel Slugs a Baby in Weird Trailer Parody
In this version of the Endgame trailer, Deadpool appears multiple times, facing a shower of bullets and arguing with Stan Lee. Venom is seen preparing for battle alongside Ant-Man and Iron Man. And, of course, Will Smith's Genie, whose appearance has been met with a fair amount of fan resistance after the release of the trailer for Disney's upcoming live-action Aladdin film, is seen chatting with Hawkeye.
Other notable moments include Thor drawing a rudimentary diagram to remind himself to attack Thanos in the head rather than the chest, Captain America eating a sucker and a quick glimpse of a poster featuring Superman and Batman.
RELATED: 10 Comics MCU Fans Should Read Before Avengers: Endgame
Directed by Joe and Anthony Russo, Avengers: Endgame stars Robert Downey Jr., Josh Brolin, Scarlett Johansson, Tom Hiddleston, Mark Ruffalo, Chris Evans, Chris Hemsworth, Jeremy Renner, Chris Pratt, Elizabeth Olsen, Chadwick Boseman, Sebastian Stan, Benedict Cumberbatch, Paul Bettany, Samuel L. Jackson, Cobie Smulders, Benedict Wong, Zoe Saldana, Karen Gillan, Vin Diesel, Dave Bautista, Pom Klementieff, Tom Holland, and Anthony Mackie. It will hit theaters on April 26.