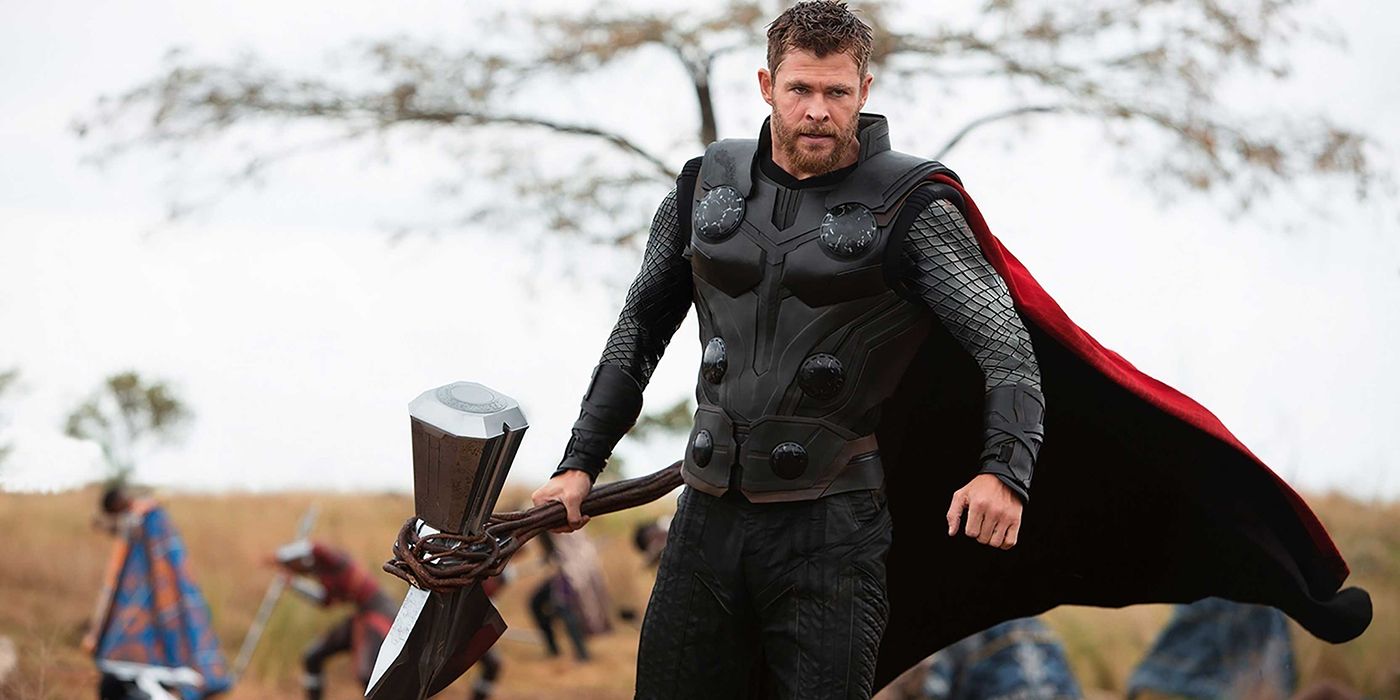 The newest teaser for Avengers: Endgame raised a lot of questions about the upcoming film. However, there are also a few moments that might have actually revealed quite a bit about what will happen in the film. We've got a theory that the trailer might have revealed that Thor and Rocket Raccoon will take on Thanos a lot sooner than everyone else in the film.
We know from the first trailer that, following the events of Avengers: Infinity War, Thanos is going to be retired, living the simple life as a farmer. During the trailer, we see both Rocket Raccoon and Thor in more rustic-looking locations, which has some speculating that the two could be aiming to take on Thanos early on in the movie.
RELATED: Avengers: Endgame May Be The Longest US Superhero Film Ever
Check out the video below for more on the theory that Rocket Raccoon and Thor will fight Thanos at the start of Endgame.
Of course, it's likely that if Thor and Rocket take on Thanos at the start of the film they'll lose, as the Mad Titan is immensely powerful. It's also entirely possible that the locations that appear in the teaser are in Wakanda, as it's unclear how Thor and Rocket Raccoon would be able to track Thanos, especially considering that the Mad Titan used the power of the Infinity Stones to disappear at the end of Infinity War. Still, Rocket Raccoon and Thor's friendship was one of the highlights of that film, so it will be great to see them together again on screen.
RELATED: VIDEO: This Spider-Man/Avengers: Endgame Theory Could Change Everything
Let us know what you think, and check out many other thought-provoking videos on our YouTube channel! Don't forget to subscribe and click that bell for notifications of brand new content, posted every day!
Directed by Joe and Anthony Russo, Avengers: Endgame stars Robert Downey Jr., Josh Brolin, Mark Ruffalo, Tom Hiddleston, Chris Evans, Chris Hemsworth, Jeremy Renner, Chris Pratt, Elizabeth Olsen, Chadwick Boseman, Sebastian Stan, Benedict Cumberbatch, Paul Bettany, Samuel L. Jackson, Cobie Smulders, Benedict Wong, Zoe Saldana, Karen Gillan, Vin Diesel, Dave Bautista, Pom Klementieff, Scarlett Johansson, Tom Holland and Anthony Mackie. The film arrives April 26.