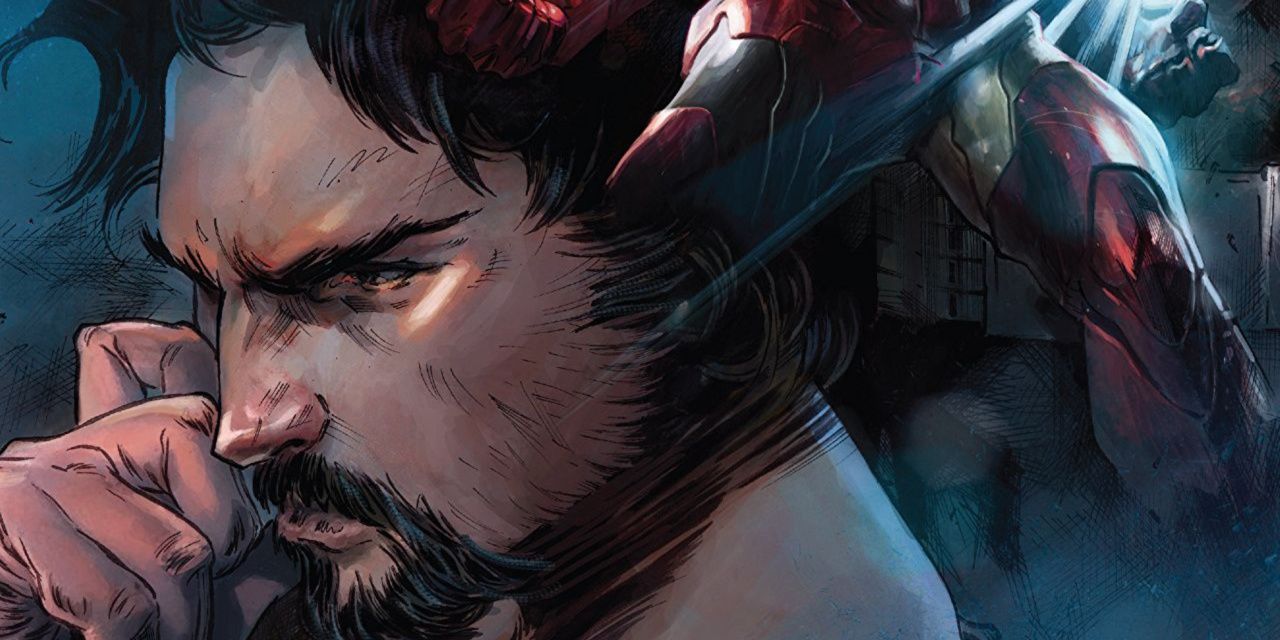 Writer Jim Zub will be joining Marvel Comics' Tony Stark: Iron Man as co-writer alongside Dan Slott.
Marvel confirmed with retailers that the partnership would begin with Issue 9, which was recently pushed back to March 13. Zub expressed excitement at the news, tweeting: "Came through the door and saw a bunch of messages congratulating me, so I guess the news is out -- I'm pitching in on TONY STARK, IRON MAN starting with issue #9 (in stores March 13th)!"
RELATED: Tony Stark's Latest Romance May Be What Turns an Avenger into A Villain... For Good
Zub has been making immense strides at the publisher recently, with his Champions title one of the best received, painting the adventures of Ironheart, Kid Nova, Miles Morales and company as a coming of age story. As for the plans he has in mind with Slott, Zub simply described them as "phenomenal."
This news leaves fans eager to see how they conclude Tony's battle with the Controller after the villain weaponized the digital realm known as the eScape. The last issue also saw Tony's digital persona wrestling with alcoholic problems once more, so it's definitely shaping up to be a high-octane and very emotional finale.
KEEP READING: Iron Man's Brother Returns as the Anti-Tony Stark
(via Newsarama)