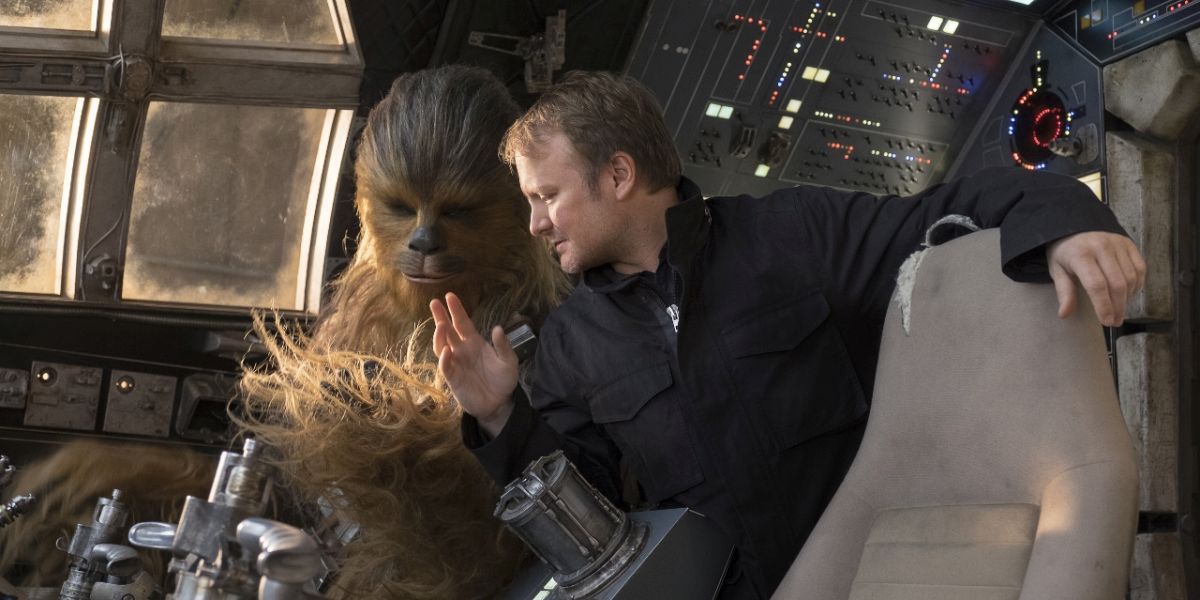 A rumor suggesting Rian Johnson was stepping away from the new Star Wars trilogy he was set to helm has officially been debunked by the writer/director himself.
Johnson debunked the rumor that was first circulated by SuperBroMovies, with multiple sources for the site claiming the writer/director would be stepping away from the trilogy to focus on other projects. "No it isn't true," Johnson wrote in a Twitter reply. "I'm still working on the trilogy. With all due respect to the movie bros, who I'm sure are lovely kind bros with good fraternal intentions." Johnson's rebuttal of the rumor follows several sources confirming to Making Star Wars that there have been no changes to the current slate of projects set within the Star Wars universe and that all announced films will be moving forward as planned.
RELATED: Star Wars: Episode IX's Rumored Villain May Bring Balance to the Franchise
Johnson previously confirmed he was still working on the trilogy in September of last year, with previous reports suggesting the first film would hit theaters in 2020 at the earliest. The trilogy was announced by Lucasfilm and Disney in November of 2017.
RELATED: Star Wars: Episode IX Actor Says Only One Person Knows the Film's Title
Star Wars: The Last Jedi has proven to be one of the more divisive films within the Star Wars franchise, with Johnson being the subject of fan backlash on social media sites. Despite the film grossing more than $1.3 billion at the global box office and earning critical acclaim, a faction of the Star Wars fandom launched a petition for Johnson to admit the film is terrible, edited the film to remove all of the female characters, suggested a fan remake of the film and drove Kelly Marie Tran off Instagram following continued harassment.