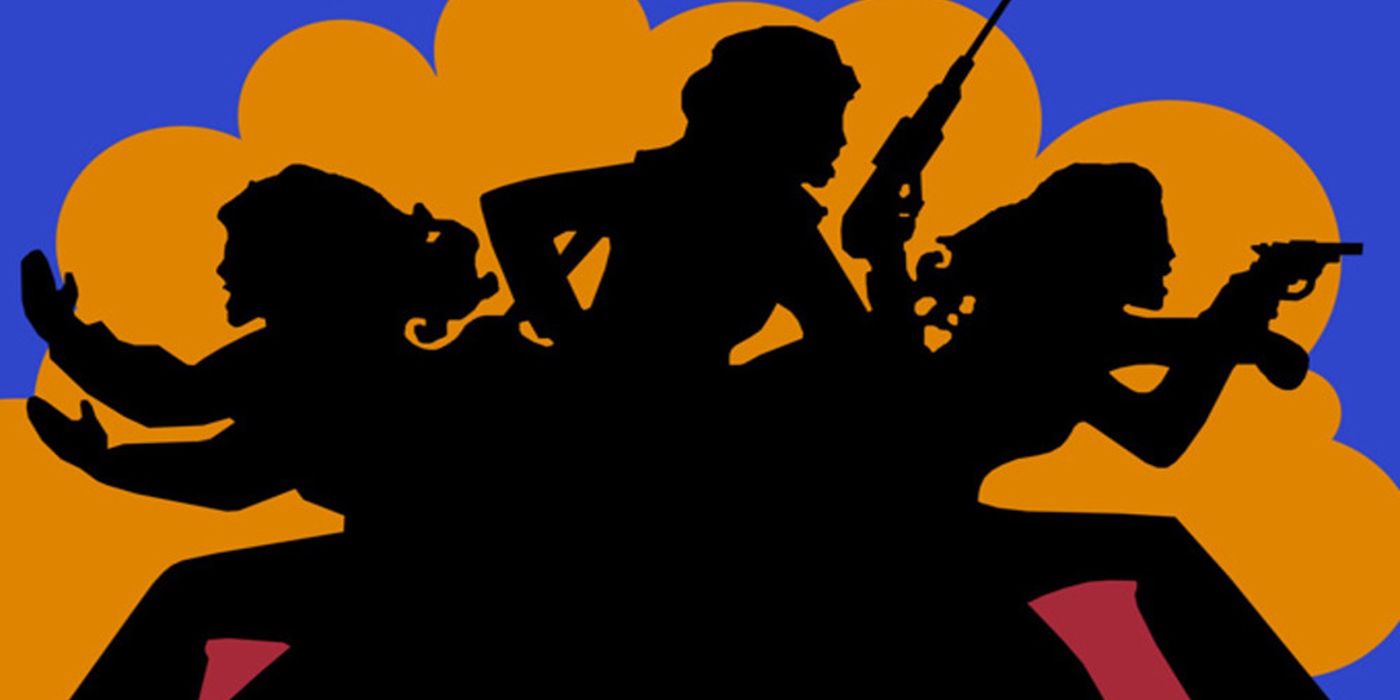 Elizabeth Banks has shared a behind-the-scenes photo of the new cast for the Charlie's Angels reboot.
Featured in the photo are the three angels -- Kristen Stewart, Ella Balinska and Naomi Scott -- along with Banks, who is the film's director and is also one of the actors playing Bosley (the other two being Djimon Hounsou and Patrick Stewart).
RELATED: Production Has Wrapped on Charlie's Angels Movie Reboot
Besides having a behind-the-scenes hashtag, there is also a tag for the 4PercentChallenge. The four percent challenge is an initiative to get Hollywood to increase the number of women directors while challenging the industry to do so within the next 18 months. The announcement was made by Tessa Thompson at the Sundance Film Festival in January and was started by the Annenberg Inclusion Initiative and the Time's Up movement.
Besides directing several short films, Elizabeth Banks directed a segment for the 2013 film Movie 43 as well as the 2015 sequel Pitch Perfect 2. Banks can also be seen this year acting in director James Gunn's Superman-esque film Brightburn and can be heard providing the voice for Lucy/Wyldstyle in The LEGO Movie 2: The Second Part.
Banks stated her film is stylistically different than the 2000 Charlie's Angels that starred Cameron Diaz, Lucy Liu and Drew Barrymore. The 2019 reboot promises more realism and less camp than the previous two films directed by McG.
RELATED: Charlie's Angels First Look Teases a Globe-Trotting Adventure
The film wrapped shooting in December 2018 and little is known about the plot. Part reboot, part continuation of the franchise, Charlie's Angels will still follow the formula of three women going on globe-trotting adventures thanks to the direction of the mysterious benefactor Charlie. Not only will there be multiple people playing Bosley, reportedly the film will feature more than just three Angels working for Charlie, including a global network of Angels, all possibly working for the Townsend Agency.
Charlie's Angels, directed by and starring Elizabeth Banks, will also feature Kristen Stewart, Ella Balinska, Naomi Scott, Patrick Stewart (Logan), Djimon Hounsou (Guardians of the Galaxy), Jonathan Tucker (Snowfall), Nat Faxon (Friends From College), Noah Centineo (To All the Boys I've Loved), Sarah Bennani (Shazam!) and Robert Maaser (Mission Impossible: Rogue Nation), is scheduled to be released November 1, 2019.