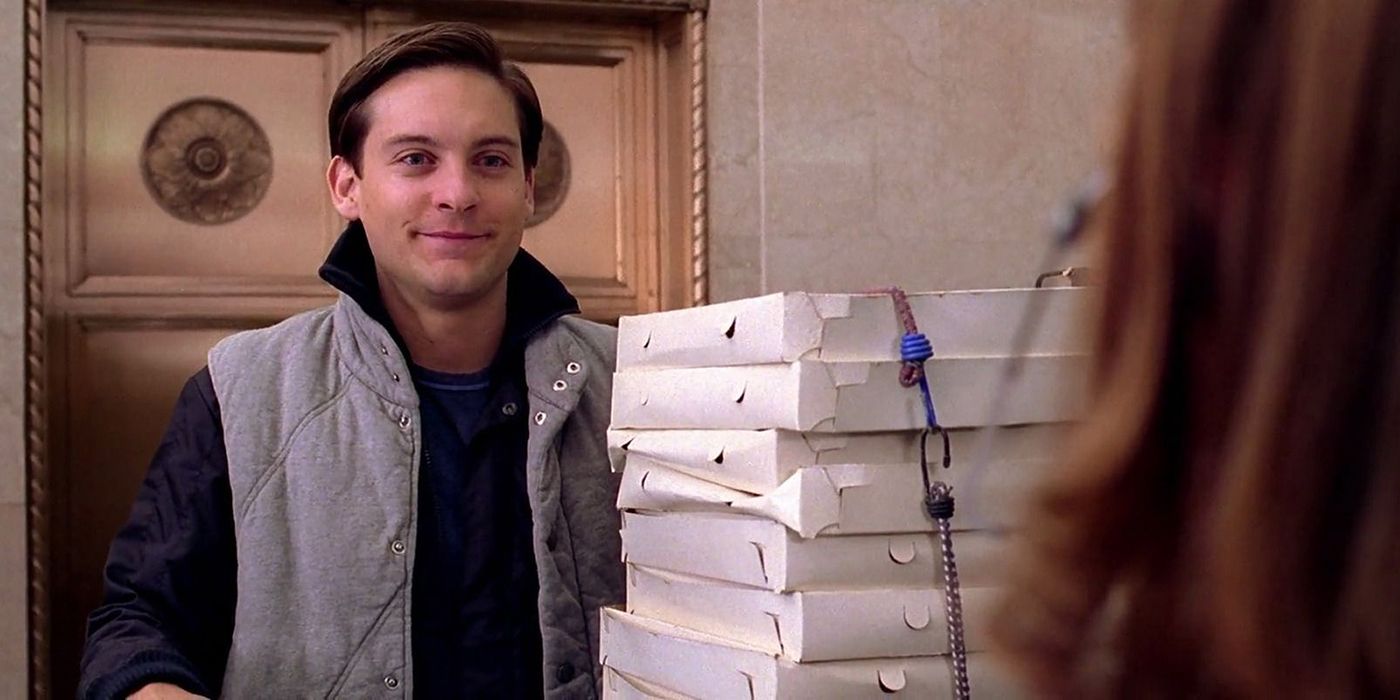 Even as the 15th anniversary of Sam Raimi's Spider-Man 2 looms, the film still has more than its fair share of dedicated fans. Take, for instance, the fan who rung in the New Year like any true Raimi diehard would: with Tobey Maguire and pizza.
This particular fan uploaded a video to social media of what they were doing the moment 2018 ended. They watched Spider-Man 2 and timed it in such a way that, right as the clock struck midnight, Maguire's Peter Parker delivered his infamous "Pizza time!" line. At that very same instant, the timer on the fan's oven began to sound, signalling that their real-life pizza was ready to be enjoyed.
RELATED: Avengers: Infinity War Fan Recruits Thanos to Snap In the New Year
Finally, as they removed the pizza from the oven and dramatically placed it on the stove top, the theme song from the Spider-Man 2 video game's pizza delivery side missions (a synthesized version of "Funiculì, Funiculà") begins to play, before growing louder and more distorted.
RELATED: Into the Spider-Verse Fan Art Turns Miles Morales Into Venom
If Peter Parker himself was this logistically skilled in Spider-Man 2, he might have actually made his pizza delivery on time and avoided his termination at the hands of Mr. Aziz.
At any rate, this video just goes to show that movies that are years old can still be enjoyed in new ways, provided their fanbase is dedicated and creative enough.