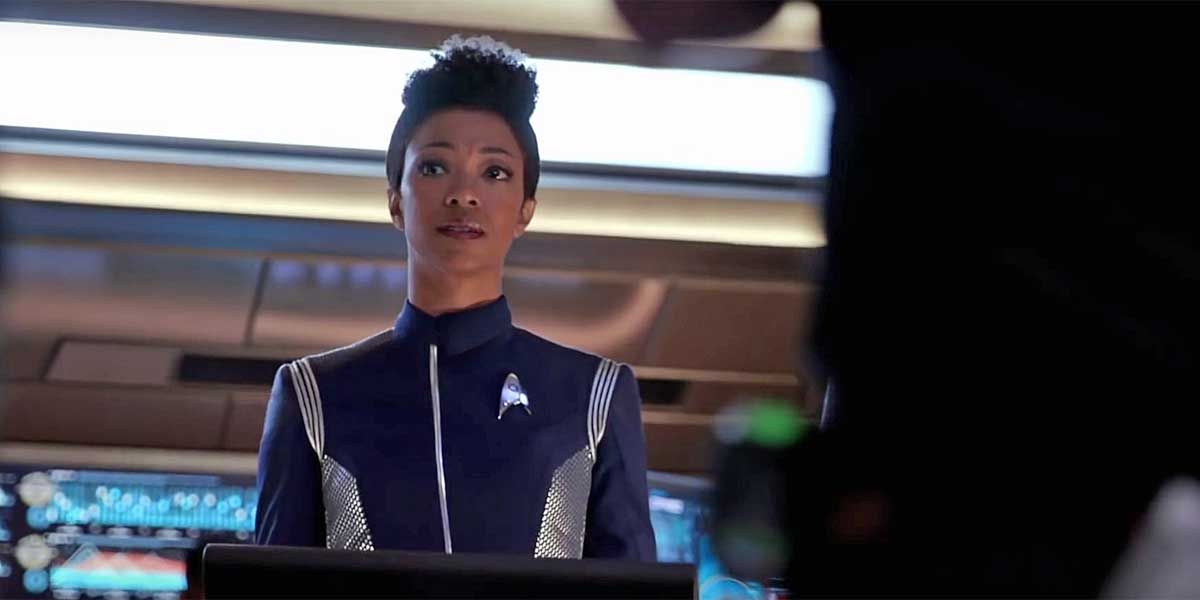 With Season 2 of
Star Trek: Discovery
premiering in two weeks on CBS All Access, new character posters have been released showcasing the new and returning cast members.
The character posters for the upcoming season, posted on
IGN
, feature the characters back-to-back, including returning characters Ensign Tilly, Commander Saru, Doctor Culber, and Chief Engineer Stamets. Also included is protagonist Michael Burnham with her adoptive brother Spock and Captain Christopher Pike with former Mirror Universe Emperor and Section 31 operative Phillipa Georgiou.
RELATED: Star Trek: Discovery's Pike & Number One Get Close in S2 First Look
The second season will reportedly focus on the relationship between Michael Burnham and Ethan Peck's Spock, with Peck's depiction of the character more emotionally charged than previous incarnations.
Additionally, a new captain at the helm in Anson Mount's Christopher Pike, the new season will face a higher sense of stakes and intrigue as the galaxy is threatened by a mysterious powerful entity while Burnham remains suspicious of Georgiou's true intentions.
RELATED: Star Trek: Discovery Faces Catastrophe, and Section 31, in New Trailer
Returning on Thursday, January 17, on CBS All Access,
Star Trek: Discovery
stars Sonequa Martin-Green, Doug Jones, Anthony Rapp, Shazad Latif, Mary Wiseman, Wilson Cruz, Mary Chieffo, Anson Mount, Ethan Peck and Michelle Yeoh.