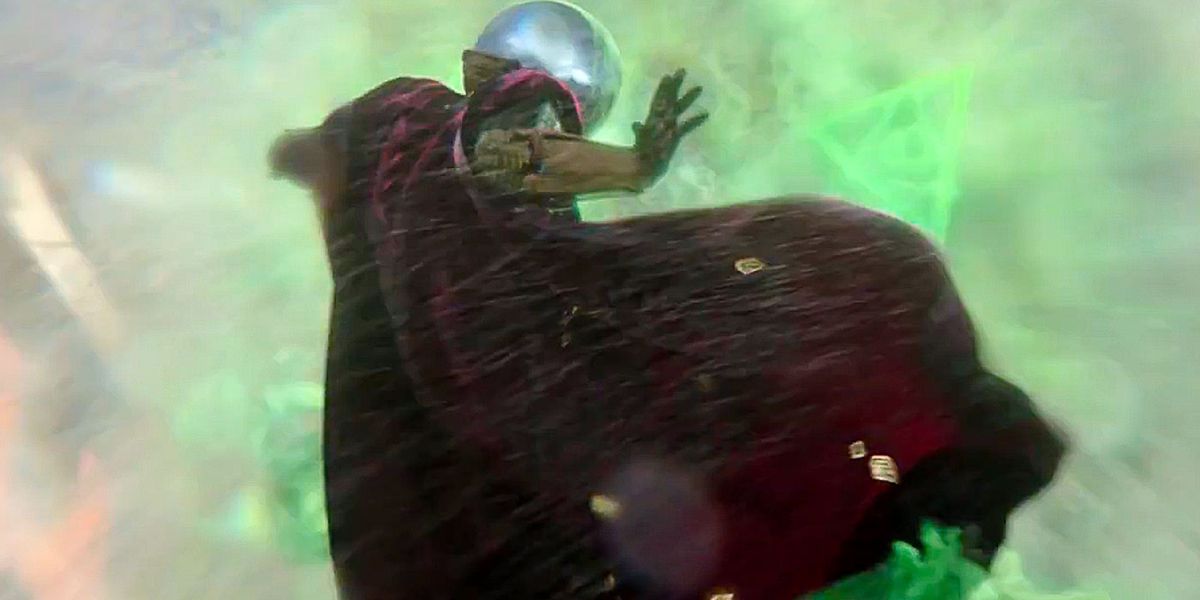 Actor Jake Gyllenhaal is excited for his portrayal of Quentin Beck, aka Mysterio, in the upcoming Spider-Man: Far From Home, and has explained why he accepted his first role in a superhero film.
"People have asked me for a number of years 'are you gonna do a movie like that or if you were asked to, would you,'" the actor told LAT Entertainment at the Sundance Film Festival. "My response has always been, particularly since being at Sundance, so many of the stories have always been since I've been coming here character driven. [And] that has always been my desire, to find something in my space that seems to match my skill and what I love and my own honesty and it just so happens that it does with that part."
RELATED: Spider-Man: Far From Home's Jake Gyllenhaal Dodges Mysterio Question
The former Donnie Darko star was once rumored to replace Ben Affleck as Batman in the DC Extended Universe, but Gyllenhaal confirmed that was not going to happen. The actor also passed on the role of Rick Flag in David Ayer's Suicide Squad, a role that ended up going to Joel Kinnaman.
Created by Stan Lee and Steve Ditko and debuting in The Amazing Spider-Man #13, the former stuntman and special-effects wizard who would become Mysterio has been a consistent adversary of Spider-Man for decades. Although he's crossed paths with other Marvel characters, the "Old Fishbowlhead" has tangled with the sarcastic wall-crawler in television, video games and even in other dimensions. In Sam Raimi's Spider-Man films, there were plans for actor Bruce Campbell, who made repeated cameos in the movies, to eventually portray Mysterio, but those plans were scrapped when the planned fourth film was canceled.
RELATED: Spider-Man: Far From Home: New Promo Art of Jake Gyllenhaal as Mysterio
Opening July 5, director Jon Watts' Spider-Man: Far From Home stars Tom Holland, Samuel L. Jackson, Zendaya, Cobie Smulders, Jon Favreau, JB Smoove, Jacob Batalon and Martin Starr, with Marisa Tomei and Jake Gyllenhaal.