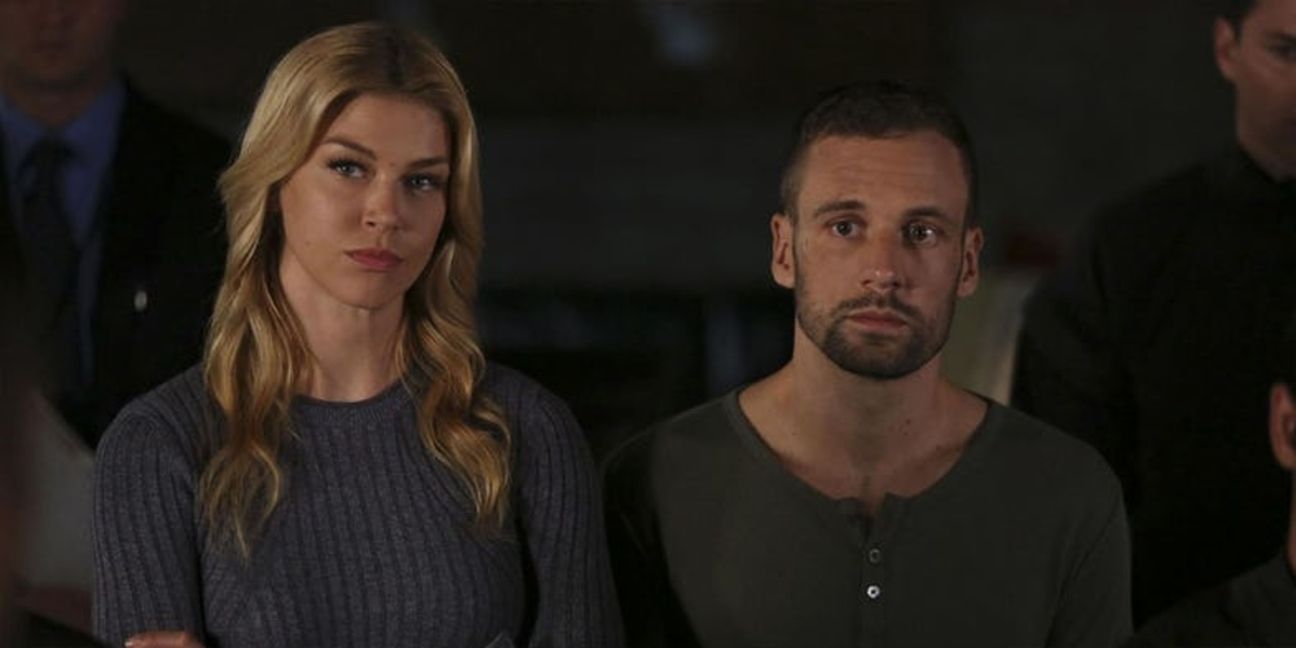 While the Marvel's Most Wanted may never see the light of day, Agents of S.H.I.E.L.D. alum Adrianne Palicki -- who starred in the pilot alongside Nick Blood -- may be able to sate fans' curiosity just a bit.
In a recent interview with TV Line, Palicki, who played the character Bobbi Morse/Mockingbird in S.H.I.E.L.D., explained what she thought after having seen the unaired pilot for herself. "Oh, I saw the pilot," Palicki explained. "It was actually really, really good. It was a little darker, grittier…."
RELATED: Loeb Explains Why Marvel's Most Wanted Pilot Has Not Aired
Asked if Bobbi Morse and Lance Hunter were mercenaries in Most Wanted, Palikci elaborated, "We were mercenaries, yeah. It's kind of an extension of what we were dealing with before, where we, like, ended up trying to get married again and all hell breaks loose because people are after us."
"Ultimately it's us just kind of fighting for our lives," she added.
RELATED: Here's When Agents of SHIELD Season 7 May Start Production
In August 2015, ABC ordered a pilot for Marvel's Most Wanted, a potential new Marvel Cinematic Universe television show that would serve as an Agents of S.H.I.E.L.D. spinoff. The pilot began production in early 2016 and was completed in March, but ABC ultimately decided not to order Most Wanted to series.
Returning for its sixth season in July 2019 on ABC with thirteen new episodes, Agents of S.H.I.E.L.D. stars Ming-Na Wen, Chloe Bennet, Henry Simmons, Iain De Caestecker, Natalia Cordova-Buckley and Elizabeth Henstridge.