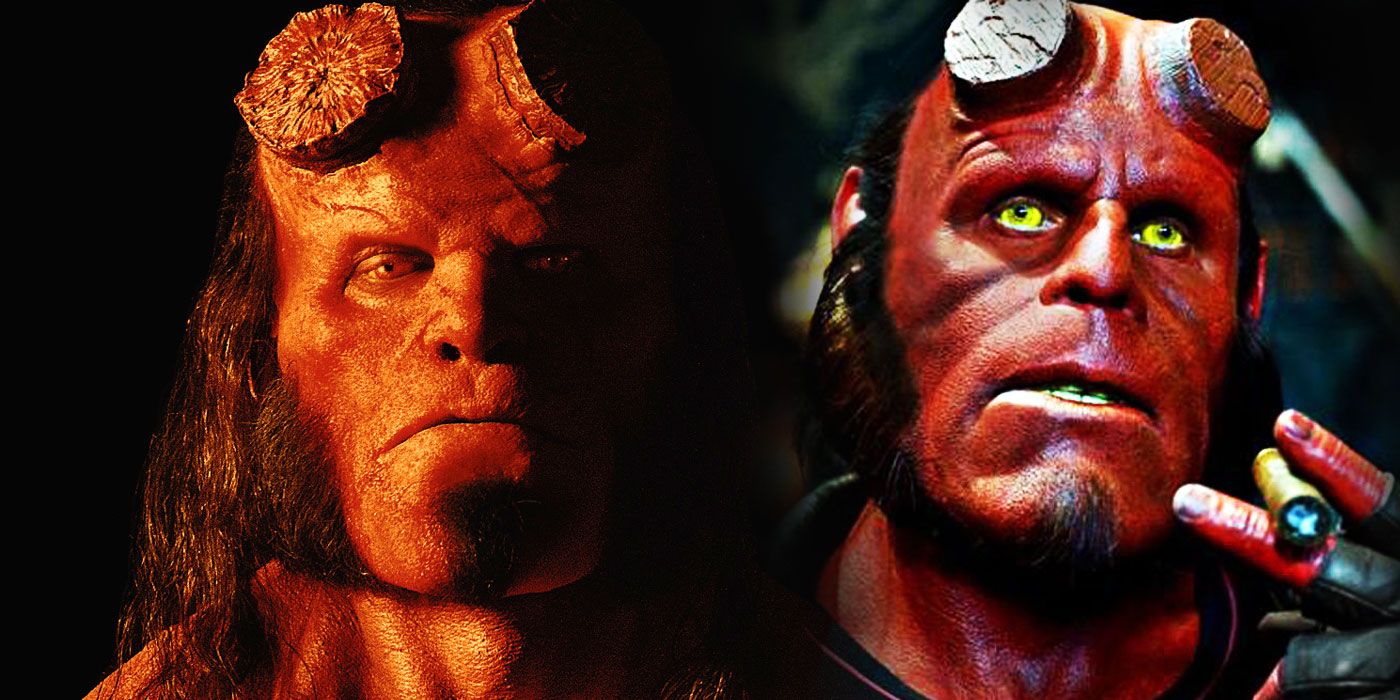 Although former Hellboy actor Ron Perlman has moved on from the character he played in the Guillermo del Toro films, he just couldn't resist posting a meme poking fun at the current trailer from the Neil Marshall-directed Hellboy reboot starring Stranger Things actor David Harbor.
The Instagram post references the 2004 comedy Anchorman, wherein Steve Carell's Brick Tamland is surprised to see someone other than Ron Burgundy (Will Farrell) in the anchor's seat.
RELATED: Hellboy Will Chop Off Heads, Bathe in Blood, Says David Harbour
Perlman has been supportive but honest in interviews when asked about his feelings on the character and the franchise. Both Perlman and his Hellboy co-star Selma Blair, who played BPRD Agent and love interest Liz Sherman, posted responses to the trailer that was released last month; they chose to remember the good times spent filming the 2004 Hellboy and its 2008 sequel instead of criticizing the reboot.
RELATED: Ron Perlman & Selma Blair Respond to Hellboy Reboot Trailer
In a previous interview, Hellboy creator and executive producer Mike Mignola clarified the differences between Harbour and Perlman's portrayals of Hellboy. He described Perlman's Hellboy as a smooth almost-adolescent with different kind of love interest, while Harbour's incarnation is a grittier, more emotional Hellboy with a bit more drama and edge. "It's hard to explain, but it is a different take," he explained. "The beauty is, both of them, in their own way, feel like Hellboy. It's almost like they're just tipped into two different directions."
Arriving April 12, 2019, director Neil Marshall's Hellboy stars David Harbour as Hellboy, Ian McShane as Trevor Bruttenholm, Milla Jovovich as Nimue, Sasha Lane as Alice Monaghan, Penelope Mitchell as Ganeida and Daniel Dae Kim as Ben Daimio.