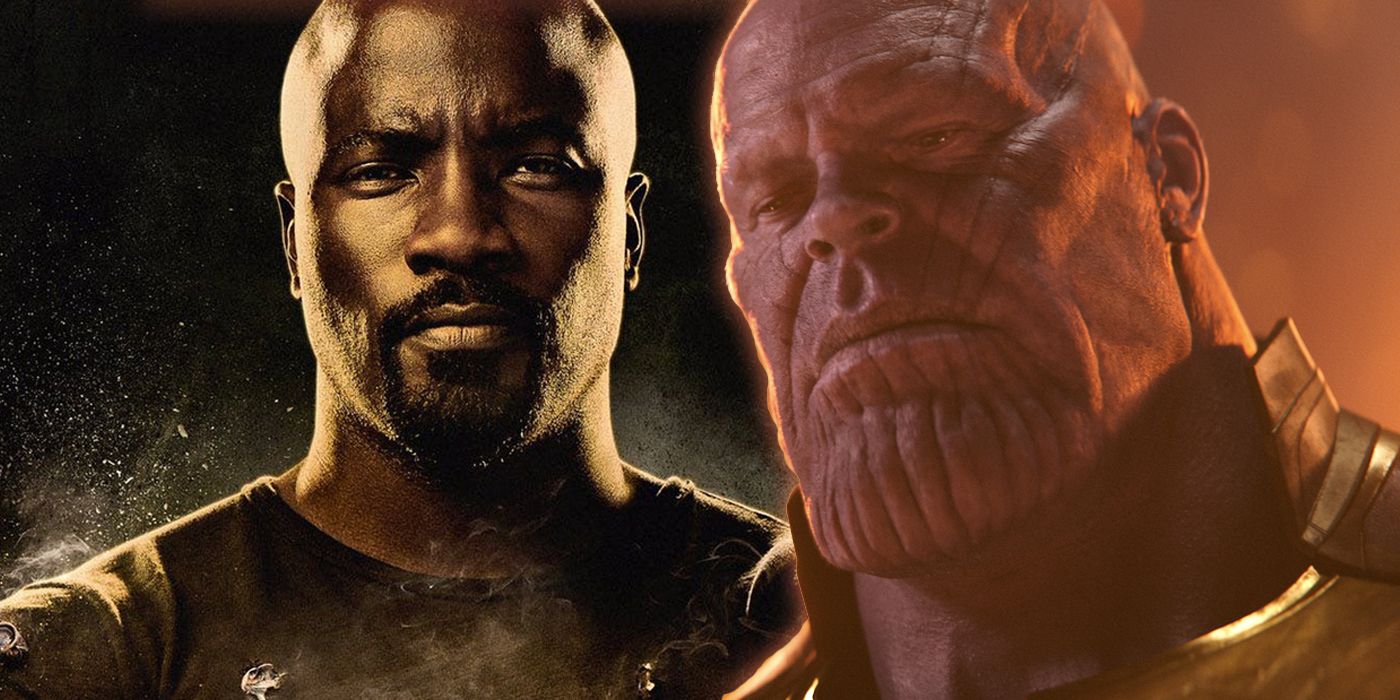 Upon word that Netflix had canceled Luke Cage, Iron Fist and later Daredevil, the future of these characters in the Marvel Cinematic Universe seemed bleak.
So when Mike Colter, who played Harlem's hero Luke Cage on Netflix's Marvel shows, was asked if he'd be popping up in Avengers: Endgame, it wouldn't shock anyone if he had just said no. However, his answer was a little darker than some might have expected.
RELATED: Luke Cage's Mike Colters Weighs in on Chances of Series Revival
In an interview with ComicBook.com, Colter said that Cage couldn't show up in Avengers: Endgame. "Well, you know what? Based off what happened, I'm already dead, the snap has already happened with Luke Cage. We're dead, we're already gone! I hate to break it down, break people's [heart]... but no, no, we're not."
It's no real surprise to learn that the former Netflix star won't appear in the upcoming MCU film, since there haven't been any crossovers between The Defenders series stars and the Marvel movies so far. Also, Endgame is already pretty jam-packed with all of the characters it has to squeeze into a feature-length running time.
What's more surprising is the comment about the snap. Colter seems to confirm, or at least assume on his part, that not only was his show canceled, but that his character would've been dusted by Thanos as well.
RELATED: Luke Cage: Mike Colter Teases Possible Return on Jessica Jones
While the Avengers will almost certainly find some way to reverse the effects of that snap in the next movie, the future of Luke Cage, Matt Murdoch and Danny Rand is still in question. It's not clear if those heroes' adventures could eventually jump over to Disney+, Disney's upcoming streaming service, or even onto the big screen, but Colter seems open to returning.
"I'd be down for [movies]. Anything is possible. These things are sort of up in the air, at this moment. It's pretty fresh," said Colter. "We'll see. With time, they'll probably be some more clarity for everybody whether we're actually gonna be involved in anything else."
RELATED: Disney Hasn't Discussed Reviving Marvel's Netflix Shows... Yet
Based on the reactions to the cancellations of Netflix's Marvel shows and the potential cancellations of The Punisher and Jessica Jones, it seems seem there is still an audience for these characters. While the return of these heroes is still possible, nothing is assured, and it almost certainly won't happen before Avengers: Endgame sets up a new status quo for the MCU.
Directed by Joe and Anthony Russo, Avengers: Endgame stars Robert Downey Jr., Josh Brolin, Mark Ruffalo, Tom Hiddleston, Chris Evans, Chris Hemsworth, Jeremy Renner, Chris Pratt, Elizabeth Olsen, Chadwick Boseman, Sebastian Stan, Benedict Cumberbatch, Paul Bettany, Samuel L. Jackson, Cobie Smulders, Benedict Wong, Zoe Saldana, Karen Gillan, Vin Diesel, Dave Bautista, Pom Klementieff, Scarlett Johansson, Tom Holland and Anthony Mackie. The film is set to be released on April 26, 2019.