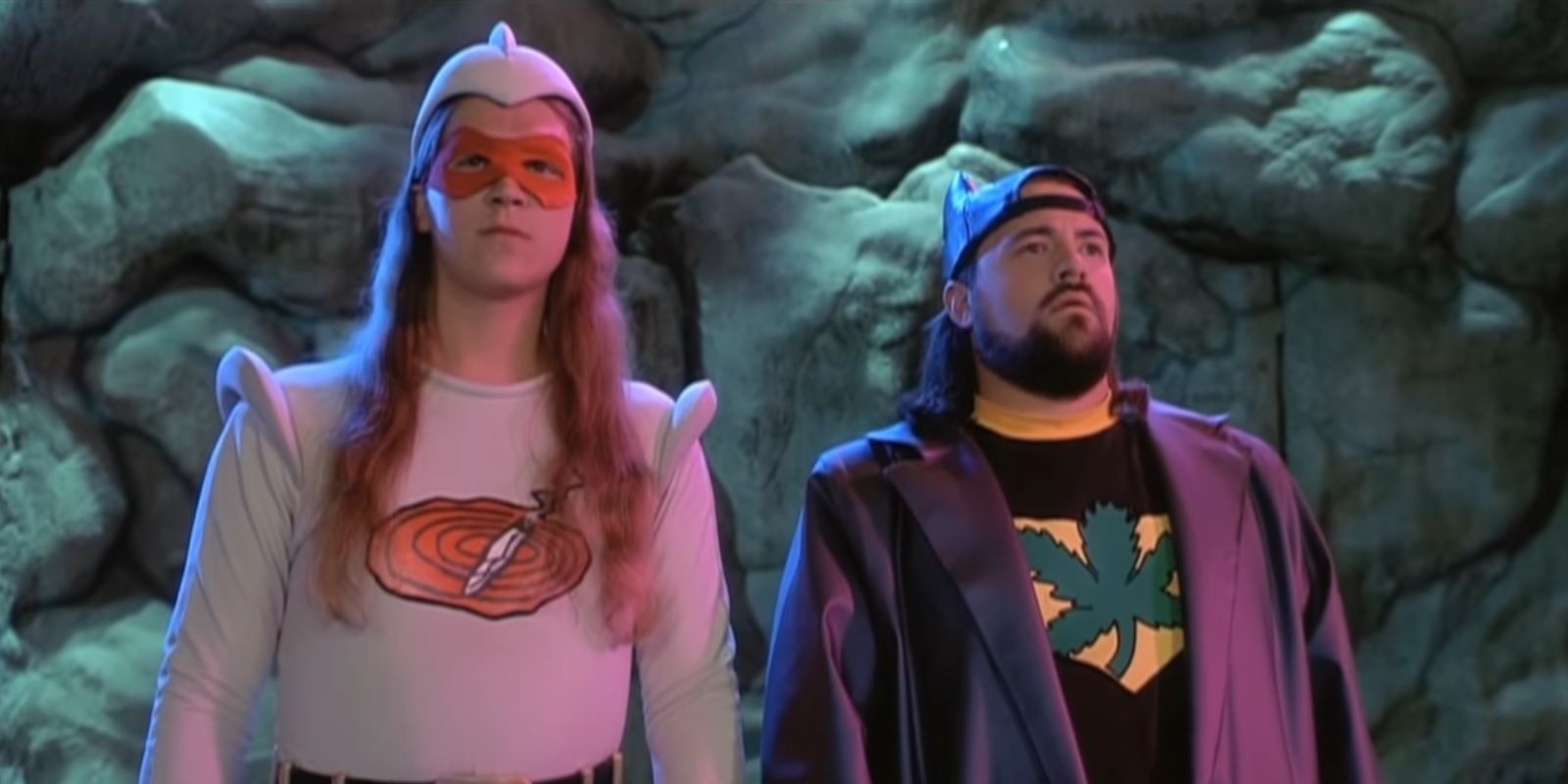 Kevin Smith has confirmed on Twitter that pre-production on the long-awaited Jay and Silent Bob reboot has begun.
Smith announced the project in 2017 and later confirmed on Facebook that the film based on the characters he created (one of whom he portrayed alongside actor Jason Mewes) would be "a movie within a movie," with references parodying popular superhero films.
Now, Smith has further elaborated on the project with a photo including producer Jordan Monsanto, with whom he spent the beginning of 2019 "having a #JayAndSilentBobReboot pre-pre-production meeting." The plot of the movie revolves around Jay and Silent Bob leaving New Jersey to stop a reboot of the Bluntman and Chronic movie titled Bluntman v Chronic.
RELATED: DC Universe Unveils 'DC Daily' News Show; Kevin Smith to Host Debut Livestream
Mewes and Smith first portrayed the foul-mouthed, hostile Jay and his quiet-yet-intellectual partner in crime Silent Bob in Smith's directorial debut, Clerks. The characters would make appearances in most of Smith's films, including Mallrats, Chasing Amy, Dogma, Jay and Silent Bob Strike Back and Clerks II. They also appeared as the characters in Clerks: The Animated Series and Jay & Silent Bob's Super Groovy Cartoon Movie.
When plans for the highly-anticipated Clerks III fell through, Smith decided to focus on the reboot movie, which appears to be a sequel to the 2001 film and the title of which is a tongue-in-cheek reference to the recent trend of reboots in the superhero genre over the last decade or so.
Smith suffered a near fatal heart attack in February, after which he has lost a staggering 51 pounds. He has remained busy, working on a variety of projects including an upcoming Hit Girl series that will be released in February.
(via Variety)