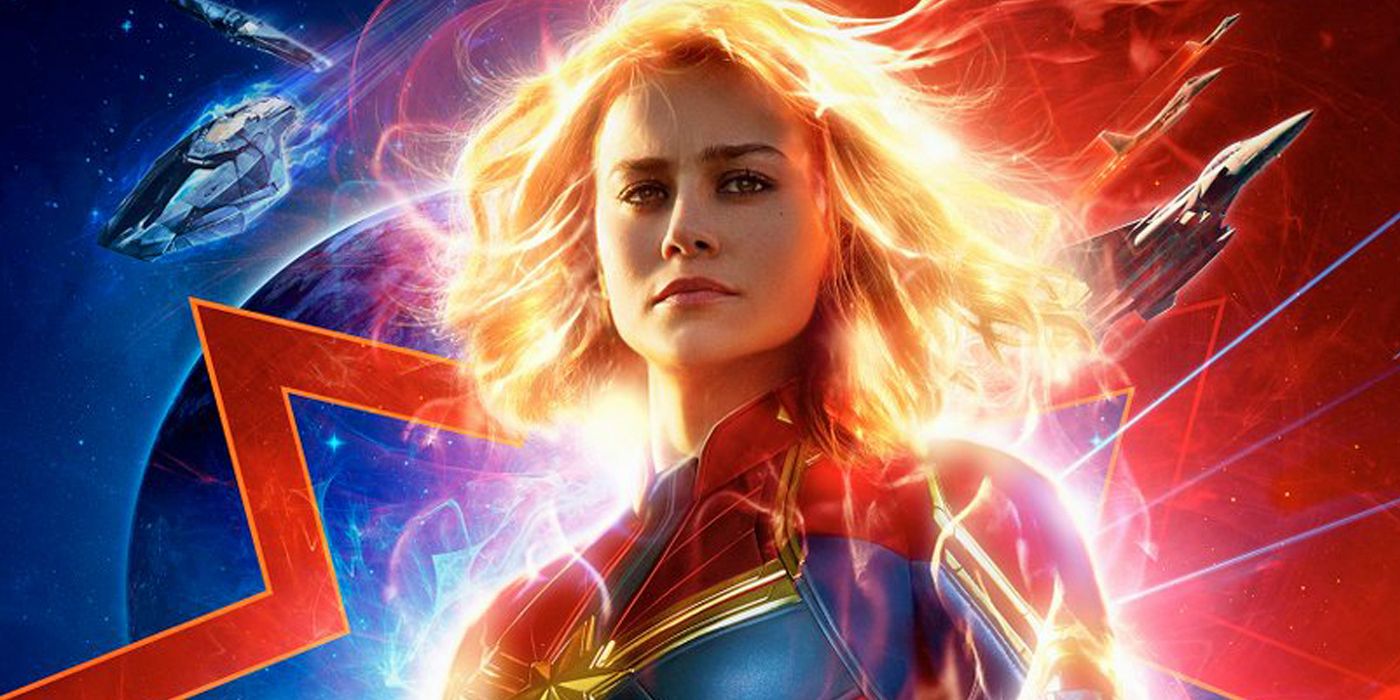 Later this year, Brie Larson will bring Captain Marvel, one of the most powerful and important characters in the Marvel Cinematic Universe, to the big screen for the first time. Larson's Carol Danvers will debut in March's Captain Marvel, and then again a month later with Avengers: Endgame.
As one of Hollywood's fastest rising stars, she does more than her fair share of interviews and press junkets. So how does she avoid spilling all of the juiciest MCU secrets, like Mark Ruffalo and Tom Hollandhave done previously? She erases her brain.
RELATED: Captain Marvel takes 2019 Higher, Further, Faster In New Motion Poster
In a new interview with USA Today, Larson revealed that she struggled with the possibility of letting something slip, especially since she filmed her Endgame scenes before her Captain Marvel stuff.
"I just never wanted to feel like I was going to slip up or that I was going to say the wrong thing," Larson said. "I was like, 'I can't live with myself being the one that spoils something.' So I really just deleted it."
Larson also said that she tried to keep a journal of specific things she wanted to remember, and added "I'm excited when the movie comes out to finally be able to talk about it and go, 'Yes, this was crazy.' But my family doesn't know. I haven't talked to anybody about anything because I'm just a very diligent secret-keeper."
RELATED: Captain Marvel Runtime Possibly Revealed
Considering that MCU actors spend a year or more doing interviews and talking about a film before it actually comes out, it's easy to see how Marvel's cinematic Hulk and Spidey actors slipped up and talked about specific things before they were supposed to.
So far, Larson's secret-keeping method has been successful, but she only has to hold on to the MCU's secrets for a few more months.
Directed by Anna Boden and Ryan Fleck from a script they wrote with Liz Flahive, Carly Mensch, Meg LeFauve, Nicole Perlman and Geneva Robertson-Dworet, Captain Marvel stars Brie Larson, Samuel L. Jackson, Jude Law, Clark Gregg, Lee Pace, Djimon Hounsou, Gemma Chan, Ben Mendelsohn, Lashana Lynch, Algenis Perez Soto, McKenna Grace and Annette Bening. The film arrives on March 8, 2019.
Directed by Joe and Anthony Russo, the film stars Robert Downey Jr., Josh Brolin, Mark Ruffalo, Tom Hiddleston, Chris Evans, Chris Hemsworth, Jeremy Renner, Chris Pratt, Elizabeth Olsen, Chadwick Boseman, Sebastian Stan, Benedict Cumberbatch, Paul Bettany, Samuel L. Jackson, Cobie Smulders, Benedict Wong, Zoe Saldana, Karen Gillan, Vin Diesel, Dave Bautista, Pom Klementieff, Scarlett Johansson, Tom Holland and Anthony Mackie.