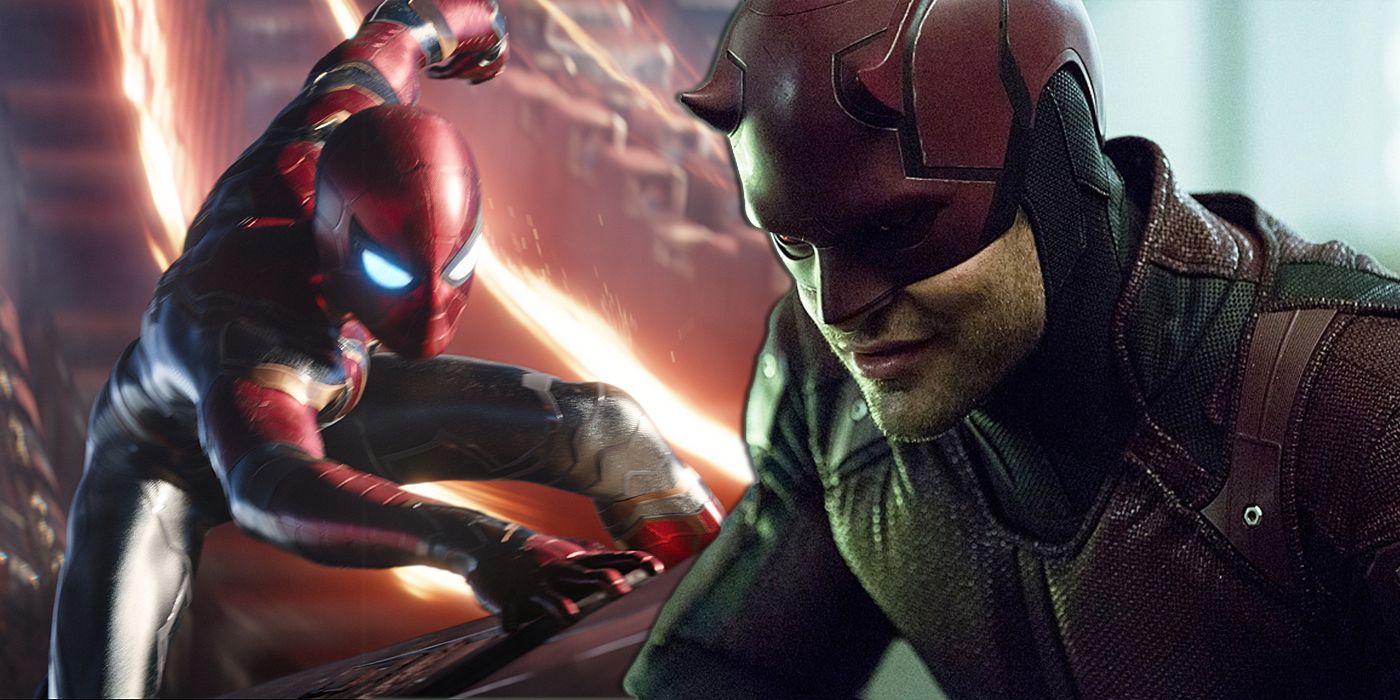 Netflix may have canceled Daredevil, but that doesn't mean Charlie Cox is ready to put the red suit away, especially when everyone's favorite neighborhood Spider-Man is still out there.
While appearing at the ACE Comic-Con in Arizona this weekend, Cox said he'd love to be part of a Daredevil and Spider-Man crossover.
"I really like the Daredevil/Spider-Man stuff in the comics, really fun," he said, as ComicBook.com noted. "There's one issue in particular where Matt Murdock proves that he's not Daredevil because Daredevil shows up in the courtroom, and of course it's Peter Parker wearing the Daredevil suit, which is such a lame alibi. But it would be so cool to do, you know, something like that, and I think Tom Holland is an amazing Spider-Man."
RELATED: Marvel Star Deborah Ann Woll Says She's "Likely" Done Playing Karen Page
Cox is referencing 2001's Daredevil #25, by Bob Gale and David Ross. In the comic, Matt Murdock is on trial, attempting to prove he isn't Daredevil when the hero himself enters the courtroom and displays the kind of athletic ability that only the vigilante could achieve. It leads to a mistrial and then we learn that the courtroom Daredevil was, in fact, Peter Parker.
Cox isn't the first member of the cast to make public his desire to meet up with the wall-crawler. Vincent D'Onofrio has long embraced fan suggestions for the Kingpin to show up in a Spider-Man movie.
RELATED: Charlie Cox Backs #SaveDaredevil Petition
Previous reports indicated the Defenders, Iron Fist, Luke Cage and Daredevil cancellations prevent those characters from being used outside of Netflix until sometime after late 2020. Despite this, Kevin Mayer, who will head up the new Disney+ streaming service said in December that a potential revival for the Marvel shows is still "a possibility."
While Daredevil's future is uncertain, Tom Holland's Spider-Man will likely appear in Avengers: Endgame and will definitely appear in Spider-Man: Far From Home.
Directed by Jon Watts, Spider-Man: Far From Home stars Tom Holland, Zendaya, Marisa Tomei, Michael Keaton, Jake Gyllenhaal, Samuel L. Jackson, Cobie Smulders, Jon Favreau, Jacob Batalon, Remy Hii and Tony Revolori. It is scheduled to be released on July 5, 2019.