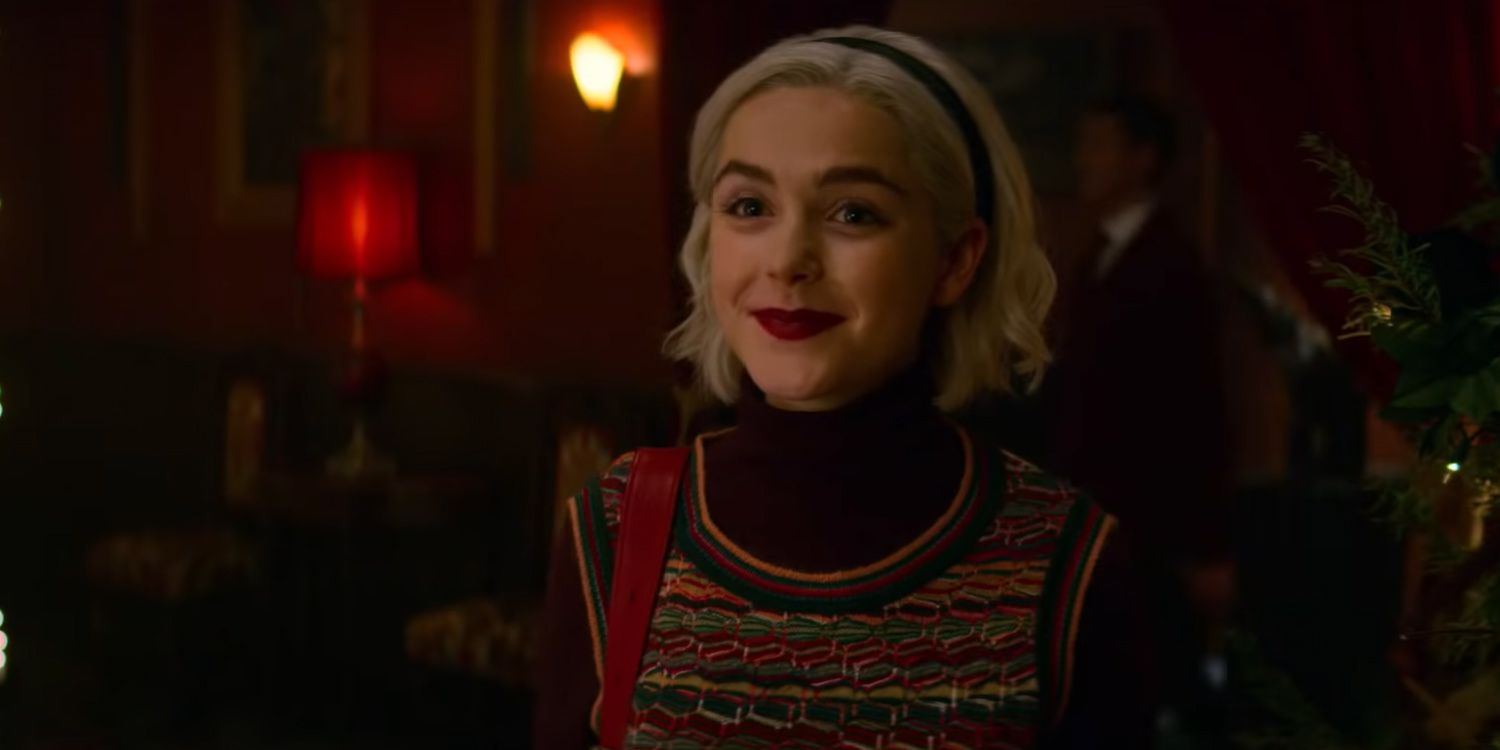 As fans eagerly await the premiere of Chilling Adventures of Sabrina Season 2 on Netflix, a new prequel novel will provide further backstory on the titular teenage witch and her friends.
Out on July 9, Chilling Adventures of Sabrina: Season of the Witch will explore the summer before the series premiere as Sabrina enjoys one last summer vacation from high school with her mortal friends before embracing her supernatural destiny. However, when Sabrina casts a spell to learn her new boyfriend Harvey Kinkle's true intentions, she finds it may have awoken something sinister in the woods. The novel is written by Sara Rees Brennan (The Demon's Lexicon) and is already available for preorder on Amazon for $9.99.
RELATED: A Guide to Chilling Adventures of Sabrina's Christmas Folklore
Interestingly, the Amazon listing labels the upcoming prequel novel as "Book One," suggesting that multiple tie-in novels to the popular Archie Comics adaptation may be in the works.
Ever since its premiere this past October, the supernatural horror series has been a huge hit with audiences, receiving a holiday special episode last month. It has also been renewed for two additional seasons.
RELATED: Chilling Adventures of Sabrina Cast Offers A Midwinter's Tale Sneak Peek
Streaming now on Netflix, Chilling Adventures of Sabrina stars Kiernan Shipka as Sabrina Spellman, Ross Lynch as Harvey Kinkle, Michelle Gomez as Mary Wardwell/Madam Satan, Jaz Sinclair as Rosalind Walker, Lachlan Watson as Susie Putnam, Chance Perdomo as Ambrose Spellman, Lucy Davis as Hilda Spellman and Miranda Otto as Zelda Spellman. The series returns for its second season on April 5.
(via TVSourceMagazine.com)