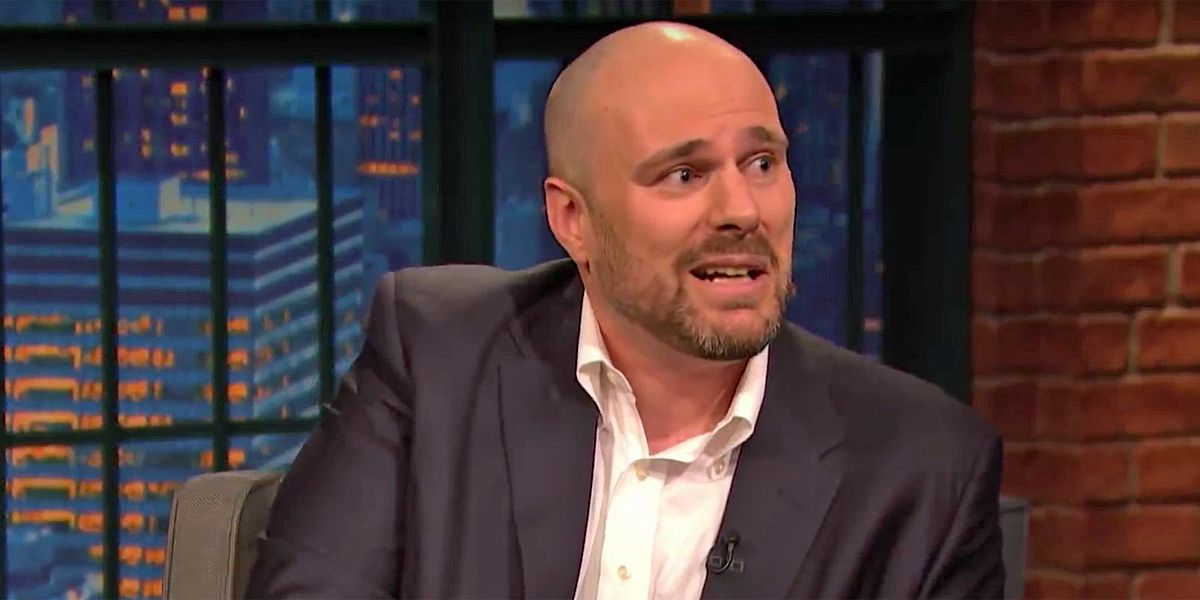 DC Comics writer Tom King (Batman, Mister Miracle) has responded to allegations from fans that he did not actually serve in the United States Central Intelligence Agency (CIA) before making his name in the world of comics.
The Batman scribe's CIA history was called into question by a post on the Twist Street Tumblr blog, which cited purported correspondence with the CIA as well as previous examples of DC failing to verify its writer's alleged service. However, King was quick to shut the speculation down.
RELATED: DC Pulls Heroes in Crisis #7 Cover At Tom King's Request
"There's a post going around questioning whether I served in the CIA. Which is odd, cause I did, and there's a way for employers (like DC) to check," King said in a tweet. "Anyway, here's a picture of me in Iraq in '04 and an email from when I was getting Sheriff reviewed by the agency."
True to his word, attached to King's tweet were two photos: one of himself holding his firearm in front of one of the Swords of Qādisīyah statues in Baghdad, Iraq, and another of an email exchange between King and the Publications Review Board (PRB) regarding his DC/Vertigo comic The Sheriff of Babylon, the scripts of which had to be reviewed by the CIA in order to ensure King wasn't accidentally divulging sensitive information he had been entrusted with.
Additionally, King posted a second tweet in which his wife, Colleen, gave her thoughts on the matter.
"My wife has, for the first time, requested that she be quoted directly on this feed," King explained. Colleen's quote said, "Tell those assholes to call me and ask me what it was like worrying every day that you'd get shot. You served your country. Fuck those fuckers."
RELATED: Batman: Tom King Has Transformed Bane Into the Greatest Bat-Villain, Ever
In previous interviews, King explained he interned at both Marvel Comics and Vertigo in the late 1990s. However, he joined the CIA's counterterrorism unit following the September 11 attacks in 2001. He left the organization after seven years of service following the birth of his first child and began working on his first novel, A Once Crowded Sky.