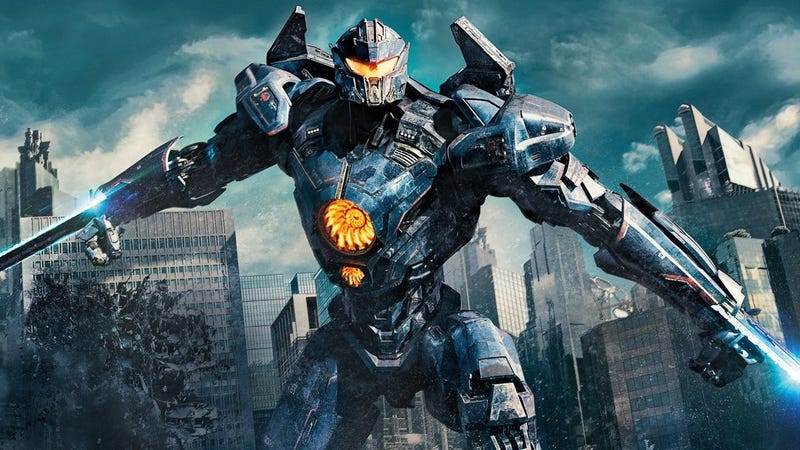 While the future of the Pacific Rim franchise on film is still in question after Pacific Rim uprising debuted earlier this year, two mixed reviews and a lackluster reception of the box office. We know the franchise is going to continue in a very different form. An event in Singapore Netflix revealed that it's developing a brand-new anime series set in the Pacific Rim universe and expanding on the story of the original two films and while we don't have a lot of details right now about what exactly the series is going to cover. We do have a brief little snippet about the plot thanks to The Hollywood Reporter "
Returning to the epic battle of kaiju and Yeager's this original anime series will expand upon the story of the first two live-action
movies and follow two siblings an idealistic teenage boy and his naive younger sister who are forced to pilot an abandoned Jaeger across a hostile landscape in a desperate attempt to find their missing parents"
again no real solid details about when this is set where it takes place in the franchise. Is this somewhere in the future or is it somewhere in between the two films no clue on that yet but the production team behind the anime series is actually really interesting it's gonna be show run by Craig Kyle who wrote a lot of marvel's animated features and also co-wrote the story for Thor Ragnarok with Craig Yost and Greg Johnson who's behind a ton of major Marvel animation films like Ultimate Avengers and maybe most notably working on x-men evolution back in the early.