Fortnite's patch v5.30 is dropping later than usual this week, which pushed back the official launch of the game's Season 5 Week 7 challenges.
That doesn't mean that dataminers haven't had a dig through Fortnite's files to try and reveal them ahead of time. Season 5 Week 7 challenges continue the focus on SMG and explosives gameplay.
The leaked challenges you see below were originally reported by Fortnite Tracker. Do bear in mind, however, that the final list may be different at launch.
Week 7 patches will officially go live Friday, August 24 as Epic announced earlier this week, offering a total of 7,000 XP.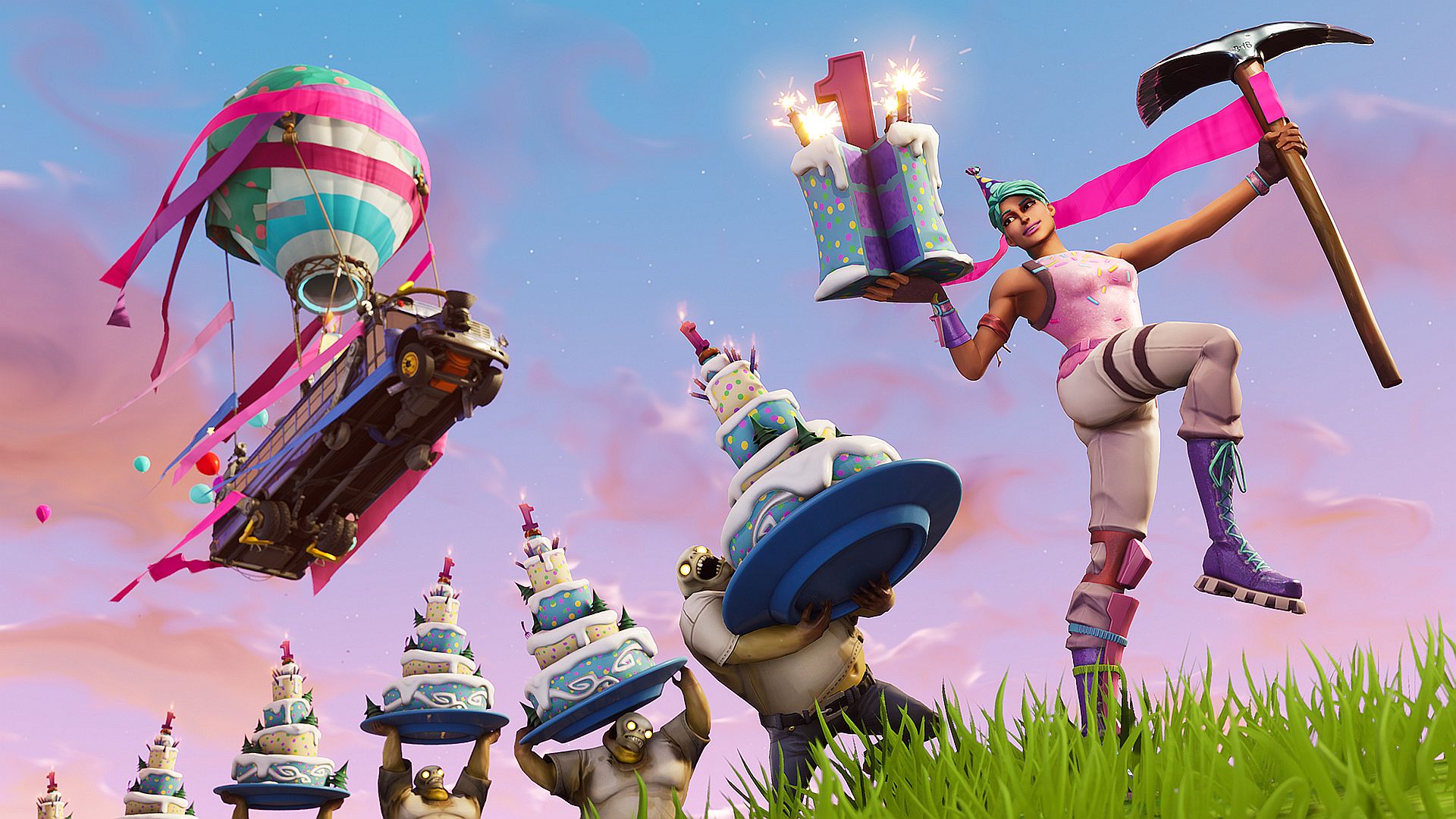 Fortnite Season 5 Week 7 leaked challenges
Free challenges:
Visit the centre of named locations in a single match – 4
You will need to visit four of the game's named locations. Any spot with a name on it counts, but it's actually finding the centre that's the tricky part. In previous weeks, you needed to look for a white glowing pole, which helpfully raises a flag with your emblem when you reach it.
This will get you five Battle Stars.
Search supply drops – 3
This one of the easiest challenges this week, as it only requires that you come across supply drops around the world. All you need to do is search three of them to earn five Battle Stars.
SMG eliminations – 3
Weapon eliminations are usually hard, because you need to get the kill, not the knock, with the weapon – in this case SMGs. There are, however, many SMGs currently in Fortnite, so you should keep one on hand to finish off three kills. If you do, you'll be rewarded with ten Battle Stars for your trouble.
Battle Pass challenges:
Deal damage to opponents' structures with remote explosives – 5000
Dealing damage to a structure is very straightforward, but the amount of damage required to complete this challenge will take you a while to complete. 5000 is certainly not unheard of for Fortnite, but just be prepared for a bit of a grind. The reward is five Battle Stars.
Search chests in Lucky Landing – 7
This challenge requires you to search seven chests in Lucky Landing. The trouble is that it may be difficult to clear this challenge early because players tend to all drop in areas where challenges are active to knock 'em out quick. Lucky Landing is located in the south, you'll know it by the pink shrine in the middle. You receive five Battle Stars if you manage to fulfil the requirement.
Follow the treasure map found in Pleasant Park – 1
When the challenges go live, you'll be able to find a map at Pleasant Park that'll lead you to a Battle Star you can claim. We don't yet know where the map is hiding, but we'll bring you the details as soon as we have them. This is a hard challenge that will reward you with ten Battle Stars when done.
Eliminate opponents in Lazy Links – 3
Another straightforward challenge here, all you have to do is drop at Lazy Links and kill three enemies there. Lazy Links is one of the new locations added with Season 5. Clearing this challenge earns you ten Battle Stars.
Don't forget, you can still grind out Week 6 challenges. For the more tricky challenges like jumping through Flaming Hoops, scoring on different hoops, and shoot clay pigeons – hit these links.
We're also getting a new item called Rift-To-Go with this week's patch, so keep an eye out for that.
The post Fortnite Season 5 Week 7 challenges have leaked appeared first on VG247.
via
VG 24/7